Trustees
Leslie Morphy OBE – Chair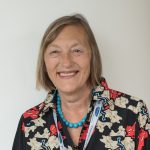 Leslie Morphy has had a long career largely in the not for profit sector including most recently as CEO of the national charity for homeless people, Crisis. Prior to that she was a Director of The Prince's Trust, Head of Research and Development at the Basic Skills Agency and Director of a social enterprise, Broadcasting Support Services.
Leslie is currently the chair elect of Oxford Brookes University Board of Governors and a non executive director of a housing association and of a NHS mental health foundation trust. She has degrees from the London School of Economics and Birkbeck College, University of London. She is married with two adult children.
Sir Ian Kennedy
Professor Sir Ian Kennedy LLD is Emeritus Professor of Health Law, Ethics and Policy at the School of Public Policy, University College of London and Visiting Professor at the London School of Economics.  A lawyer, he has also lectured and written on the law and the ethics of healthcare.
He has been involved in public life for 25 years, earning a reputation for safeguarding the interests of members of the public in healthcare. He was Chairman of the Healthcare Commission, the public watchdog in health services provision, from its creation until 2009.
During his time at the Commission, Sir Ian worked to improve standards across the NHS through access to information and knowledge for patients, clinicians and managers. He is, perhaps, best known as the leader of the public enquiry into the deaths in children's heart surgery at the Bristol Royal Infirmary (1998–2001). This report contributed to the establishment of the Healthcare Commission in 2002.
He also chaired the Nuffield Council on Bioethics and is currently Chair of the UK Research Integrity Office, whose remit covers the proper conduct of research in universities and other research organisations.
In 2009 he became the first Chairman of the Independent Parliamentary Standards Authority.
Stephen Robertson
Stephen has been CEO at the Big Issue Foundation since July 2007 and Group Chief Executive of the Big Issue since February 2009. His previous role was Director of Commercial Operations at Shelter, where he had responsibility for a chain of 100 charity Stores, and mail-order business and a Training business primarily focusing on Housing professionals. The combined profits from the 3 activities were £1m in 2007. All profits helped to fund the work of the parent Charity. Stephen was a member of the Senior Management Team with cross organisational responsibility for the strategic management of the Charity. Stephen was at Shelter for 13 years.Stephen also helped found and ultimately chaired the professional body that represents the majority of Charity Retailers in the UK, 'The Association of Charity Shops'.
Cathy James
Cathy James is chief Executive of the whistleblowing charity, Public Concern at Work, an independent charity that promotes accountability and responsible whistleblowing across all sectors. The organisation works with employers, employees, government, regulators, media and lawyers to appropriately address whistleblowing in the workplace. It was also closely involved in settling the scope and detail of the Public Interest Disclosure Act which protects responsible whistleblowing. Cathy James is an experienced solicitor. She previously held a senior legal role in the NHS, and was a partner in a large city law firm.
Dr Vanya Gant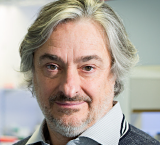 Dr Gant is Divisional Clinical Director for Infection at UCLH, and Honorary Senior Lecturer, Division of Infection & Immunity at University College London. He qualified at the Middlesex Hospital in 1980.He has over 20 years of clinical experience. The first 10 of these were spent in general hospital medicine dealing with patients at the bedside. He took a three year gap from clinical work to extend his interests in Cellular Immunology, from which he obtained a PhD. He returned to medicine via microbiology as the discipline most aligned to his academic interests in infection and immunity. He spent five years at Guy's and St Thomas' Hospitals Trust as Senior Lecturer in Microbiology, developing a bedside clinical infection service for the Intensive Care and HIV inpatient units.
He serves on several Government appointed national committees, has an active research programme, and has contributed both papers and edited a book in the fields of artificial Neural Networks and flow cytometry. He has a particular interest in the relationships between infection, homelessness and exclusion. He became a Trustee of Pathway in 2013.
Sir Peter Dixon
Sir Peter is a non-executive director of Quintain Estates and Board Member of the Norfolk Broads Authority. He is Chairman of The Office for Public Management, former Chairman of University College London Hospitals NHS Foundation Trust as well as a lay member of the Information Tribunal (Lord Chancellor's Department).Sir Peter chaired the Housing Corporation, the government's national affordable housing agency, from October 2003 until December 2008 when it transferred its function to two successor agencies. His previous working life included running a variety of businesses as well as working in banking and finance. Peter was awarded a knighthood 'for services to the housing sector' by Her Majesty The Queen in the New Year Honours List 2009.
Richard Guest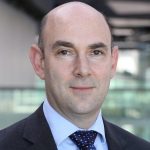 Richard is a Partner at the professional services firm EY, where he leads the health practice. He has c.10 years' experience of working with NHS providers and commissioners, and advises them principally in the areas of governance, integration and financial improvement. Prior to joining EY, Richard was a Director at the health sector regulator, Monitor.Richard has a degree and PhD in Physics. Before becoming involved in health, his early career was spent as a corporate financier at the Investment Bank Rothschild advising on strategy and transactions, principally in the infrastructure and utilities sectors.
Lady Rhona Bradley
Lady Bradley has 25 years experience in the Criminal Justice System with the National Probation Service in Greater Manchester and Cheshire and led the establishment of multi-agency youth offending services in Halton and Warrington Borough Councils. Before joining ADS in July 2006, Rhona worked for what is now the Care Quality Commission (CQC) as a Service Inspector, conducting statutory inspections of Youth Offending Teams and Local Authority Children's Services.
Lady Bradley has a Post-Graduate Diploma in Social Administration and an MA in Social Work from Nottingham Universities. She has held a number of roles within Social Services, including Director positions in Adult and Children's services. As well as Chief Executive of ADS, Rhona is also a Non-Executive Director of Central Manchester University Hospitals Foundation Trust and was appointed a Deputy Lieutenant for Greater Manchester in 2010.
Simon Tuttle
Simon Tuttle is a former senior executive in the Private Equity industry, latterly as a Senior Partner at AAC Capital Partners LLP. In this role he acted as the senior non-executive director on the boards of domestic and multi-jurisdictional businesses across numerous business sectors with a variety of legal and regulatory frameworks. He is the Chair of HOPE not hate Ltd and a Trustee of the HOPE not hate Charitable Trust and Reprieve. Previously he has been a Trustee and Treasurer of arts charity PEER UK. Simon has first class degrees in Economics from University College London, and in Art History from Birkbeck College, London.
---
Pathway Key Staff
Alex Bax – Chief Executive
Alex joined Pathway in 2010. He brings two decades of public health experience, as a senior advisor to Ken Livingstone and Boris Johnson. He led the development of London's first statutory health inequalities strategy, oversaw major reviews of planning policy for London, and chaired London's European Social Fund and European Regional Development Fund Committees. Alex became a member (through distinction) of the UK Faculty of Public Health in 2012. Alex's work with the Mayor's Office, National Institute for Clinical Excellence, Greater London Alcohol and Drugs Alliance and as a London Child Poverty Commissioner offer him unique insights into the long term social determinants of health, matched only by his passion for fairness and equality.
In addition to his work with Pathway, Alex is a visiting fellow at the Institute of Health and Human Development at the University of East London. He is also Chair of My Fair London.
Dr Nigel Hewett FRCGP OBE – Medical Director
An expert in homeless healthcare for over 25 years, Nigel has been working with Pathway since its inception. Nigel has unparalleled experience, founding Leicester Single Homeless multi-disciplinary team and opening one of England's busiest homelessness teams at UCLH. He was awarded an OBE for his work in 2006. Nigel now focuses on training and supporting doctors, in his role as Secretary to the Faculty of Homeless and Inclusion Health, and Medical Director of Pathway.
Stephanie Swan, Director, Finance and Administration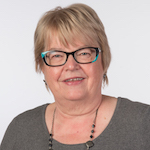 Stephanie has over 30 years experience in public administration and has worked with the London Research Centre, Inner London Education Authority and Greater London Authority, where her groundbreaking implementation of the London Partnerships Register challenged equality discrimination, and paved the way for national Civil Partnerships legislation. Her expertise in Financial Management, Project Management Systems and Investors in People are the bedrock of Pathway's systems.
Trudy Boyce RGN RM MBE –
Care Navigator Co-ordinator
Trudy joined the Pathway team as a pilot project in 2009, following a lengthy career in midwifery. She is a specialist in patient-centred care, pioneering community based solutions to hypertension in pregnancy, leading to an MBE for services to the NHS and Midwifery. Trudy lead the development of advocacy services for Pathway, she now trains and co-ordinates Care Navigator programmes across two London hospitals.
Josie Mavromatis – Pathway Senior Care Navigator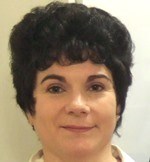 Josie Mavromatis has extensive experience of supporting inclusion health patients, working with Mind, Groundswell, London's mobile tuberculosis service Find and Treat, and Rugby House, a drug and alcohol unit. She joined Pathway in 2009 as the first Care Navigator. Care Navigators assist patients with benefit claims, provide housing advice and referral for legal advice, support patients through discharge and offer emotional support. All Care Navigators have personal experience of homelessness, helping them to create an empathetic connection with their patients. Having overcome 20 years of homelessness and exclusion to obtain her role, Josie was the winner of the London Learning Consortium Apprentice of the Year Award 2014.
---
Pathway Fellows
Elizabeth Clowes – Pathway Mental Health & Social Care Fellow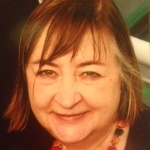 Elizabeth Clowes has held a wide variety of roles in social care and health for over 35 years, culminating as Assistant Director for Commissioning in Lambeth until her retirement in 2015.  She is a qualified social worker, and managed community mental health teams before moving into strategic commissioning. Her expertise include commissioning services for public health and working with socially excluded groups. She has a particular interest in developing and promoting mental health interventions to support people sleeping rough and socially excluded groups, and addressing issues such as acquired brain injury in vulnerable adults.
Janine Doughty – Pathway Dental Fellow
Janine graduated from the University of Bristol in 2010 and since then has pursued a varied career in general dental practice, hospital dentistry and special care dentistry.
Janine was a Special Care Dentistry Academic Clinical Fellow at the Eastman Dental Hospital for 18 months before being offered an NIHR Doctoral Research Fellowship. The award has enabled her to pursue a PhD exploring the acceptability and feasibility of implementing HIV testing in dental settings in London. She plays a vital role in the Crisis at Christmas Dental Service and heads the Faculty for Homeless and Inclusion Health's Dental group.
Dr Hannah Field  – Pathway Clinical Fellow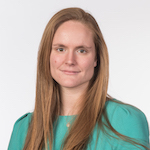 Dr Field graduated from St George's Medical School, London in 2014.  Her passion for homeless health was ignited after joining the Faculty for Homeless and Inclusion Health, and completing an elective with the Pathway Brighton homelessness team.
She joined Pathway as a fellow following two years a junior doctor in the Midlands. She assisted Pathway teams across the country with service evaluation and data analysis, reviewing the care of every homeless patient referred to a Pathway team across a 6 month period and analysing the potential cost-saving impact on secondary care services. It is hoped her research will continue to demonstrate the beneficence of the Pathway model.
Following her fellowship Dr Field has commenced GP-training.
Dr Zana Khan – Pathway Clinical Research Fellow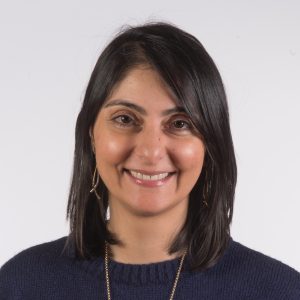 Zana has been the GP Clinical Lead for the King's Health Partners, Pathway Homeless Team at Guy's and St. Thomas' Hospital since 2014 and South London and Maudsley Mental Health Trust (SLaM) since 2015. She is also a Clinical Fellow for Pathway, developing online learning and post graduate education in Homeless and Inclusion Health with UCL. She was appointed an Honorary Senior Lecturer at UCL in October 2017 and at the same time reduced her clinical hours to focus on research, publications and education in the field of Homeless and Inclusion Health. She lectures at conferences and teaches GPs, GP trainees and junior doctors on Homeless and Inclusion Health as part of their running educational programmes.
Zana continues to work in homeless and mainstream General Practice in Hertfordshire, teaching at King's College and UCL Undergraduate Medical Schools, and as a GP appraiser in London and Hertfordshire. Before joining the KHP Pathway Homeless Team, Zana worked as an inner-city GP in South East London both in practice and Urgent Care, a Foundation Trainee Clinical Supervisor and as a Clinical Editor for the BMJ.
Dr Christopher Sargeant MBBS, DRCOG, MSc (Addictions) –
Pathway Education Fellow
Dr Chris Sargeant is a GP with special interests in Primary Care substance misuse treatment, inclusion health and health education. He has been the GP lead for the Brighton and Sussex University Hospitals Pathway Team since it began 2012.  He was previously the Lead GP at Brighton Homeless Healthcare (formerly Morley Street Surgery), which he founded as the city's first primary care service for excluded patients.
Chris is a part-time Senior Lecturer at Brighton and Sussex Medical School Division of Medical Education where he teaches undergraduates and postgraduates on inclusion health issues.  He also leads Pathway's education work, developing materials for professional development and Masters level courses.
Dr Caroline Shulman – Pathway Clinical Research Fellow
Dr Caroline Shulman has held a wide variety of roles including GP within a Pathway hospital team and a specialist homelessness practice. She was previously a Senior Lecturer at London School of Hygiene and Tropical Medicine, addressing malaria and maternal health in Africa.
Caroline is principal investigator on a qualitative study on End of Life Care in homeless people, in collaboration with Pathway, St Mungo's Broadway, Marie Curie Palliative Care Research Department and Coordinate My Care. This work explores challenges in current provision, and brings together homeless people, experts by experience, hostel and day centre staff and healthcare providers to identify potential solutions.
Sam Dorney-Smith – Pathway Nursing Fellow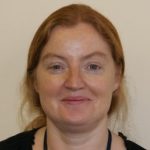 Sam Dorney-Smith is a Registered Nurse (Adult Branch), Specialist Practitioner (Practice Nursing) and Nurse Prescriber. She has over a decade of experience in inclusion health, working as a Nurse Practitioner, Practice Development Nurse and Team Leader. In 2005 she undertook a pilot of the Community Matron model with homeless patients, before going on to deliver the Lambeth Homeless Intermediate Care Pilot Project in 2009.  More recently Sam took part in a homelessness needs assessment for south London, and subsequently set up Kings Health Partners Pathway Homeless Team, the largest team of its kind in the UK, working across 3 NHS Trusts. Sam has been heavily involved in the London Network of Nurses and Midwives, Chairing the group from 2006-2008. Sam has a post graduate research diploma, has published several journal articles and sat on numerous homeless health related steering groups. She was previously seconded to the Department of Health to work on homelessness issues.  Sam's current key areas of work include pan London data sharing, homeless medical respite, service improvement, training and development.