Pathway
Pathway is the UK's leading homeless healthcare charity; and has helped 11 hospitals in England to create teams who take care of over 3500 homeless patients every year. Pathway also carries out research and provides training through the Faculty for Homeless and Inclusion Health, a network of more than 1700 people who are passionate about healthcare for excluded groups. People who have been homeless are included in every area of our work.
Can wine gums help fight tuberculosis?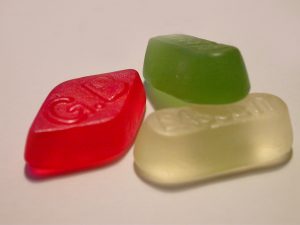 Martin was homeless and hospitalised with tuberculosis. He faced 3 months in an isolation unit. He had no one to visit, no money for hospital TV and he was alone, ill and unhappy. Pathway's Care Navigator bought Martin magazines and his favourite treat – wine gums. He visited regularly for chats and helped him plan for his future. Without this support Martin says he would have absconded, may well have died, and could have spread tuberculosis on London's streets. Who knew a wine gum could be so powerful?
Support our work
Read our annual reports and strategic plan
Read about our history and our late founder, Aidan Halligan