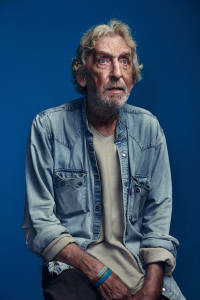 Challenging Preconceptions of Homelessness
Pathway has been challenging preconceptions of homelessness with its latest fashion exhibition, turning street clothes into designer garments.
Formerly homeless volunteers have been working with designers from Vivienne Westwood's studio, Sia Dimitriadi, and others, to turn the clothing they once wore on the street into haute couture with a hidden story.
Each designer worked with a volunteer, using materials, colour and symbolism to record their life journey.
The collection launched at a stunning evening reception at the Geffrye Museum, accompanied by poems from 'Writerz'n'Scribez' and was later auctioned in aid of Pathway.