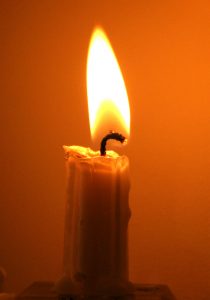 Researchers have launched an online toolkit to help hostel staff identify and support homeless people who are  facing death.
www.homelesspalliativecare.com will give hostel staff caring for terminally ill homeless patients high quality information and advice with guides, tools and activities to help plan care and provide support.
The free resource was created by a partnership between Pathway, Marie Curie Palliative Care Research department (UCL), St Mungo's and Coordinate My Care.
The group's previous report, published in Palliative Medicine, revealed that hostel staff often care for homeless people with terminal conditions and complex needs, despite not having palliative care training. They face huge emotional and physical burdens with minimal support and limited resources.
In response, the team developed a two-day training course for hostel staff, recently published in Nurse Education Today. The course was tested with staff at London homeless hostels, and improved their confidence and knowledge.
However, the team's work has shown that training sessions aren't enough, the next stage of the project will explore new models of training and support.
Dr Briony Hudson, Marie Curie Palliative Care Research Department at UCL, said:
"The deaths of homeless people are often perceived as sudden, untimely and undignified. This can be very traumatic for everyone involved, especially hostel staff, as they are often left to support people who are very unwell, even when they have high care needs, due to a lack of suitable alternative places to live."

"One of the reasons homeless people are dying without support is that they are not recognised as having a terminal illness. Throughout this toolkit we suggest that concern about a client's deteriorating health should act as a trigger for action, rather than waiting for a palliative or terminal diagnosis. We hope this resource will be helpful in supporting homeless people."
Alex Bax, Chief Executive, Pathway, said:
"Pathway is delighted to have hosted this hugely important work, helping to improve care for seriously ill homeless people facing the end of life. We hope this new toolkit will help the many services that work with homeless people to at least improve the quality of care and support provided to people who have had faced a traumatic and often foreshortened life.  At the very least a civilised society should seek to provide dignity in end of life for people who have had so little before."
Professor Bee Wee, Consultant in palliative medicine at Oxford University, commented:
"I'm absolutely delighted to welcome this online resource, which supports staff working to support people who are homeless who are entering the last stages of their lives. It is a truly valuable contribution to our collective efforts to improve palliative and end of life care for all."
The research was funded by The Oak Foundation and hosted by Pathway,  with support from Marie Curie,  St Mungo's and Coordinate My Care. The online toolkit was funded by a grant from UCL Innovation and Enterprise.
Click here to find out more about Pathway's work on homelessness and palliative care.
---
Additional quotes
Simon Jones, Director of Policy and Public Affairs at Marie Curie, said: "Dying in familiar surroundings, in comfort, with dignity and with those we love and who love us is what we want for our own deaths and those close to us.  Sadly, very rarely is this something that someone who is homeless will experience. There is no reason why a homeless person should not have compassionate care at the end of their lives and a dignified death – this resource brings us one step closer to making this happen."
Howard Sinclair, St Mungo's Chief Executive, said: "It's now a decade since St Mungo's began the first palliative care service in the homelessness sector, working alongside Marie Curie. We recognised a need to support clients to make informed choices about their care, as well as supporting staff and other clients affected by someone close to them approaching the end of their life.
"This new toolkit brings together essential expertise from across the homelessness and health sectors, ensuring people approaching the end of their life will be treated with the dignity and respect they are due. I hope this resource is in itself a legacy to those who have died, and to what we have learnt from them about loss, bereavement and improving our care for the future."
---
Notes to Editor
About the research
The objective of the research was to pilot and evaluate the impact of a two-day training course for hostel staff around supporting homeless people with palliative care needs.
21 frontline staff from two London homeless hostels took part in the training – pre and post training data was collected.
The training was found to be useful for improving knowledge, confidence, openness and work-related stress. However, one-off training isn't enough.
In response, the team developed an online toolkit to share resources and information which can be accessed at homelesspallaitivecare.com
Next steps of the project include building communities of support for frontline homelessness and health staff – exploring ways to embed training into routine practice for staff by developing links between local palliative care, primary care and homelessness services to better support staff consistently and promote multi-disciplinary working.
---
About Pathway
Pathway works to improve healthcare for homeless people. The charity has helped the NHS to create 11 homelessness teams in hospitals across England, supporting over 3000 patients every year. Pathway also develops models to facilitate improvements in patient care, carries out research in new and developing areas, provides training for healthcare professionals and supports specialist commissioning. Pathway also hosts The Faculty for Homeless and Inclusion Health, a network of over 900 health and social care professionals providing support for homeless people, vulnerable migrants, gypsy and traveller communities and people in the sex industry.
---
About St Mungo's
St Mungo's provides a bed and support to more than 2,600 people each night who are either homeless or at risk of homelessness. As a charity and housing association, we work to prevent homelessness, through more than 250 projects including emergency services, supported housing, specialist physical and mental health services and advice, skills and work services. We believe everyone should have a place to call home and be able to fulfil their hopes and ambitions.
---
About Marie Curie
Marie Curie is the UK's leading charity for people with any terminal illness. The charity helps people living with a terminal illness and their families make the most of the time they have together by delivering expert hands-on care, emotional support, research and guidance.
Marie Curie employs more than 2,700 nurses, doctors and other healthcare professionals, and with its nine hospices around the UK, is the largest provider of hospice beds outside the NHS.
The Marie Curie Palliative Care Research Department at UCL is an internationally recognised centre of research with a team of over 20 full-time researchers. The department receives core funding from Marie Curie and also undertakes research funded by the National Institute for Health Research (NIHR), the Alzheimer's Society and other research funders. The department has particular research strengths in the areas of palliative care for people with dementia, prognostication in advanced cancer and the management of cancer-related fatigue.