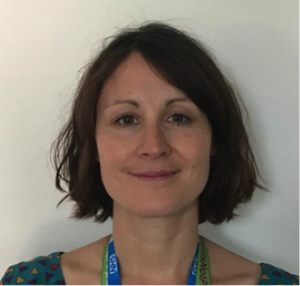 A new annex to the Faculty Standards has been drawn up by advanced nurse practitioner, Rosa Ungpakorn, winner of the  2020 RCNi Advanced Nursing Practice Award.
Rosa won her award last year for her nurse-led street outreach project in Westminster, which in turn led to the creation of this annex.
Rosa developed the "Guidelines for health related street outreach to people experiencing homelessness" while she was planning improvements in her own service. They are based on her research exploring the perceptions of people with experience of sleeping rough, and on consultation with health and social care workers providing street outreach around the UK.
Street outreach is an assertive strategy that aims to bring healthcare directly to people who are sleeping rough. The Faculty Standards state that specialist primary care services should provide street outreach, however there has previously been no guidance detailing how to deliver it.
The guidelines have been co-authored and published by the London Network of Nurses and Midwives Homelessness Group (LNNM). They are written for healthcare workers from any professional background working with people experiencing homelessness. The aim is encourage services to plan new health related street outreach projects, or to review their existing street outreach.
Homeless health services cover a range of locations, where the demographics and needs of people sleeping rough may differ widely. The guidelines are therefore designed as a flexible tool for sharing best practice examples and innovative ideas, allowing services across the UK to apply them as appropriate to their areas. They include practical advice on: the reasons to provide health related street outreach; the skills and training healthcare workers will need; the timings, locations and recommended approach of street outreach; and what items to provide to patients.
Rosa and the LNNM would like to thank the Faculty for endorsing the guidelines and including them as an annex to the Standards.