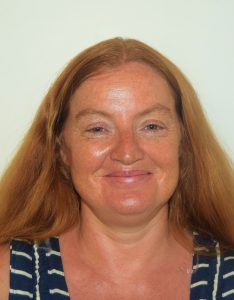 With A&Es under so much pressure right now, it may seem like a difficult time to launch any new initiatives for them. However, it could also be argued that this is really the perfect time, as it is when systems are under pressure that we know we can all make mistakes, and things can get missed. 
I actually started my 'career' in Inclusion Health when I worked in A&E. It was there that I first came face-to-face with people experiencing homelessness, and started to learn something of their lives and the challenges they face. I was the nurse providing tea, sandwiches and blankets, letting people sleep in the waiting room overnight, and quietly shooing them out in the morning! Kind maybe, but it never once occurred to me to try to get them housing or connect them with community services. 
Twenty years on, and my perspectives have obviously changed, but I have a very clear memory of what it was like to work in A&E, and I have many colleagues still there now. I know how difficult it is. 
So, I hope that the free, interactive Fairhealth E-Learning module 'Supporting People Experiencing Homelessness in an Accident and Emergency Setting' that Pathway have produced to coincide with the NHSE Urgent and Emergency Care toolkit 'Supporting people experiencing homelessness and rough sleeping' (released in December 2022), will help A&E staff to make some simple changes that will better support people experiencing homelessness, when they attend.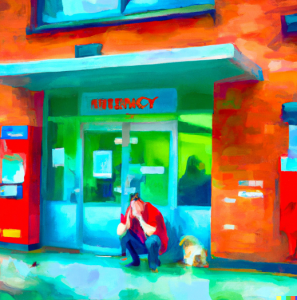 We also hope that the E-Learning will support the development of a network of Homeless and Inclusion Health Leads in A&E departments, so if you are one of those people, please don't hesitate to get in touch with us at info@pathway.org.uk. 
The production of the E-Learning module has been supported by a large number of valued partners working alongside Pathway, including Change Communication, the Royal College of Emergency Medicine and Alcohol Change UK, plus Homeless Link and Groundswell with whom Pathway form the Homeless Health Consortium. It has been funded through the VCSE Health and Wellbeing Alliance, jointly managed and funded by Department of Health and Social Care, NHS England and UK Health Security Agency. 
Adrian Boyle, President of the Royal College of Emergency Medicine, said: 
'Looking after people experiencing homelessness can be very difficult for many emergency clinicians. This patient group frequently have serious illnesses and have sometimes dreadful experiences of healthcare.  This resource will be invaluable for equipping clinicians with useful knowledge to look after some of the most vulnerable people in our society.' 
Pete B, Pathway Expert-by-Experience and course contributor, said: 
"I am grateful I had this opportunity…embrace what's trying to be delivered and use it to capture your understanding and empathy." 
You can access the E-Learning here on the Fairhealth website, along with many other free courses on Inclusion Health topics.