What is The Faculty For Homeless and Inclusion Health?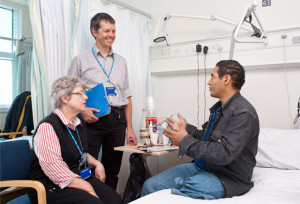 The Faculty is an inclusive membership organisation for people involved in health care for excluded groups, for example:
Homeless people
Gypsies and Travellers
Vulnerable migrants
Sex workers.
Membership is open to nurses, doctors, allied medical professionals, social workers, public health experts, health advocates and support workers, commissioners, researchers and people with a lived experience of exclusion.
Our aim is to improve the quality of health care for homeless people and other excluded groups. We do this by setting standards and supporting services in which generosity, kindness, and compassion combine with a passionate commitment to professional quality to become the defining characteristics of health services for homeless and multiply disadvantaged people.