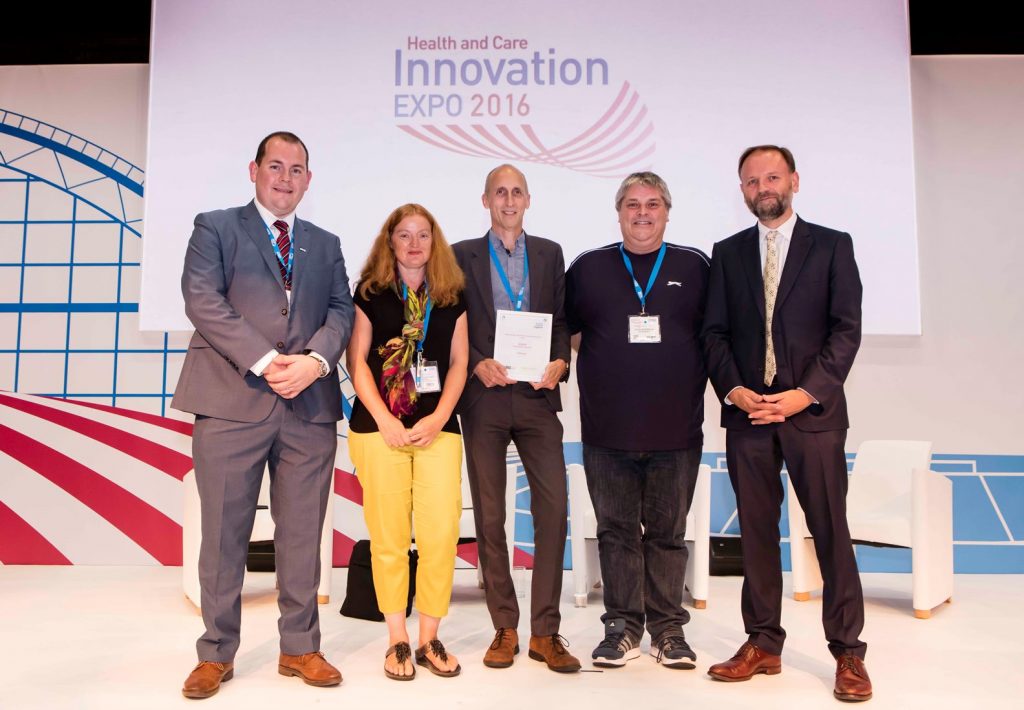 We are delighted to announce that Pathway has won the 2016 Kate Granger award for compassionate care.
Chris Pointon, Kate Granger's husband, read the result and we were presented with the award by NHS England Chief Executive Simon Stevens in front of an audience of health service colleagues at the NHS Expo in Manchester.
This is a huge honour for all the Pathway teams working day-in-day-out with homeless patients in hospital, and a recognition of their hard work and dedication to helping socially excluded people.
Click here to download our press release about the award
Image: Kate Granger Awards 2016 (l-r Chris Pointon, husband of Kate Granger; Samantha Dorney-Smith, Alex Bax and Stan Burridge, Pathway; Simon Stevens, Chief Executive NHS England)