Bean entered the care system when mental illness hit his family, "I can't remember how old I was when I first went in, it was a bit of a yo-yo going in and out" Eventually Bean was to remain in the care of social services.
When he was 18 and that 'care' ended he almost fell on to the street. Typical with care leavers he says he wasn't equipped to cope with normal life and becoming homeless was almost mapped out before him.
After many chaotic years, sleeping in doorways, squats and substance abuse problems Bean now sells the Big Issue and runs a street distribution point for other vendors in Victoria where they go and buy the magazines they need.
Bean says he has learnt many new skills and having to be reliable and consistent for others is important for him too, giving him focus. He says "I don't only sell magazines to other vendors, I also listen to the problems they have, sometimes I feel a bit like an agony aunt but I like it that I can be there for others because I remember the time when someone was there for me, at the right time to help me move forward."
"I first got involved with Pathway through the dentistry project they are doing, and just love everything about them, I hope one day to become a care-navigator and work in one of the hospitals"
Bean has great communication skills and was chosen to feed back to the conference the thoughts and feelings of the rest of the group.
Bean took part in the radio training with Paul waters, click here to hear his recording.
He also took part in the panel event on the second day click here to watch the debate (this will take you to an external website)
---
Chris Hayes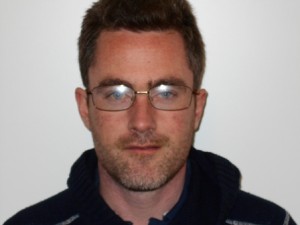 Chris Hayes is from south east London. He had always been social drinker, or so he thought. But after his marriage broke down and other issues, he turned to alcohol and drugs. That led him to become homeless. He suffered from post-traumatic stress disorder and alcoholism – and freely admits that his addiction nearly killed him.
Chris spent some time in a detox unit receiving treatment for his addiction and all of the other symptoms which were associated with him having a mental meltdown. When he was discharged he moved to drug and alcohol project spending about 4 months in a halfway house (dry) before getting his own flat.
"Since coming out of the service I have really notice the stigma attached to being an alcoholic in the past; once an addict always an addict as far as the system goes, and that is all wrong, people should be given the chance to move on and not be constantly reminded and kept down because of their past."
On the first day of this year conference Chris will celebrating his first year sober.
Chris is now using his experience to work as a homeless health peer advocate for Groundswell UK  supporting people who have drug and alcohol issues.
He says about the conference "I am looking forward to hearing about what provisions are being set up for younger people especially in relation to alcohol issues and also what is being done in regards to the way former addicts are treated by the medical professionals in general."
Chris picked up some interviewing skills as part of the radio training, click here to hear him interview Gaynor Perry.
---
Originally from Scotland 56 year old Alister was in children's homes from about 9 years old and he first living on the streets in 1979 where he lived rough for 6-7 months, and then moved on to squatting.
He then moved over to Europe in the early 80's and found work, spending half the year here and half back on the continent. Returning to the UK permanently in 1986.
When he returned to the UK he was on the street again having to deal with a heroin addiction which he had escalated to from morphine; this began when he was just 13. Alister admits that throughout most of his life he has battled with one addiction or another but say I am on an even keel and managing as best as possible.
He is currently volunteering for the 999 Club in Deptford and hopes to get work experience and be able to give back something to the community especially homeless people who are having problems getting or managing their medication
Alister is still on a managed program of Subutex and although he wants to move to be free of this he feels that this may be a step too far and says "it is also because and to be totally honest, I am quite weak and without being on this program it would be easy to go backwards, I want to keep going forward."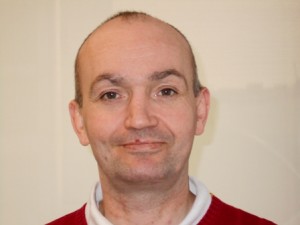 Chris is from Dumbarton in Strathclyde, Scotland. When his relationship broke down came to London along with his brother, he was 24. He says they fell into homelessness, alcoholism and drug abuse and pattern which lasted for the best part of 15 years.
His brother didn't survive.
Chris began the well trodden path of a self-destructing cycle lifestyle, going into rehab, failing that, going to prison in and out of hospital until a little over three years ago, Chris finally completed a rehab programme
Since he completed this programme he has continued to move forward and has spent some time volunteering with a number of organisations and recently he began working as an outreach worker for ECHG street buddies team.
Chris has learnt British Sign Language (BSL) up to level two and said "I would really like to go to the next level with this, but I cannot afford it and cannot get a sponsor, perhaps that will happen as a result of the work I am doing, who knows?; it is important that everyone has a voice and if you are deaf and cannot express that voice someone needs to help with that."
He added, "it is a bit lit what Pathway do, give people a voice when it comes to health, that is why I wanted to get involved."
Chris Joyce was the third member of the group chose to take part in the radio training, here we can hear him interview Stephen Hwang and NHS England's Ruth Passman.
---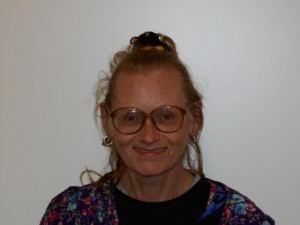 Viv (57) has been a feature of Pathway service user involvement for more than 18 months and during that time she has played an important role in a number of events including last years conference.
Originally from Norway she came to the UK in 1978/9 and had been a cinema cashier and also worked in a health food shop, and first became homeless in 1998 as a result of a marriage breakdown.
Viv has always had some form of mental illness but it became extreme after her divorce partly because of the issues experienced in that relationship. When I was rough sleeping there were a few women, but not that many. Most of them were in couples except the older ones, those you see pushing trolly's around.
Viv says she had an alcohol problem for a long time, but when she was sleeping rough she says it got better and has been clean since 2000.  "That's not the norm, people generally go the other way, they start to drink more"
Viv recently took part in the Pathway dental programme and is nearing the end of her involvement, she says "now I have more confidence to go the dentist and I have just agreed to support someone else who is scared of the dentists to go."
What I would like to see at this conference is the progress that has been made in healthcare to homeless people keeps going and that access to all services like dentistry is made easier.
And the last of the radio training group was Viv, click here to listen to her taking on the might of St. Mungo's as she goes head to head with Peter Cockersell and John Connolly and Paul Ashton who jointly run a counselling service for homeless people in Central London.
---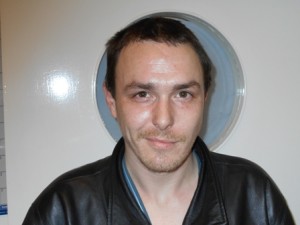 Joseph first hit the streets at 14 years of age, was one of the hidden homeless for a number of years, staying out of the cycle and away from all official agencies. He began taking crack and alcohol from his late teens and this led episodes of manic depression and blighted his time of the streets making him paranoid and extremely wary of the mainstream services.
This lifestyle was all that he knew for more than a decade however when  he decided to settle in one of the many hostel places which he had been in they managed to get his a flat.
Since coming off the streets he has had a chance to unravel some of the issues he had which led to his dependency and is now playing an active role in the newly formed 999 Club Service User Group and also volunteers twice a week for the day centres.
He says "I would like to finish a college course which I am on and wanting to get back into employment, hopefully something which uses the experience I have to make a difference to others."
---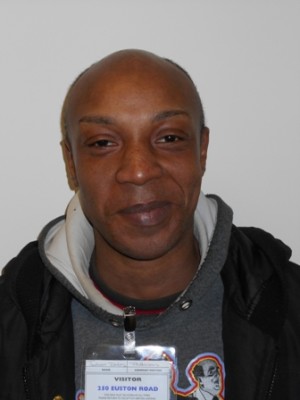 Julian is 38 years old and was first homeless in 2009. After his mother passed away a family rift led to him being left without a home. Julian was living in a squat for about 2 months and then the streets. "I will never forget my first night on the street, it was scary, it was the fear of the unknown more than anything else. It was also the lack of information, I didn't know where to get food or bedding. I only found out because I went to a service and other homeless people showed me where to go and what I could get.
Having previously taken cocaine Julian began taking Crack and Heroin firstly by smoking and then injecting. He said "I was with someone who had Hep C, they did tell me not to use the same works but the need to inject overtook that advice and I contracted the disease myself."
Julian has his own flat now and is volunteering with Groundswell helping to support others who have contracted Hep C. He says "I love what I do because it gives me the chance to show others that there is a way of coping with this disease. I would eventually like to be a substance misuse worker possibly going into prisons to help offenders learn that there can be a life after drugs.
Julian is currently volunteering for Groundswell supporting people diagnosed with Hepatitis C.
---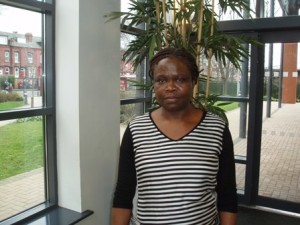 Rosaline Akhalu came to the UK from Nigeria on a Ford Foundation Scholarship; her aim was to Study for an MA in Development Studies with Gender which she successfully completed. Before Rosaline came to the UK she worked as an admin worker for the Local Government and overall has more than 19 years of experience working in an office; it was her desire to learn more that led to her coming to the UK.
Rosaline became homeless in 2004 when she was diagnosed with kidney failure. She says "as a student my sponsors covered my needs, but once the course had finished I applied for leave to remain on discretionary grounds but the application failed, despite several attempts UKBA refused my application.
Rosaline found herself without support and without permission to work, she said she was powerless, destitute, miserable and without hope. Having no means to support herself she became dependent on her friends and the local Church. It was the church which provided food and accommodation.
She finally won leave to remain and last year was nominated for the Woman on the Move Award.
---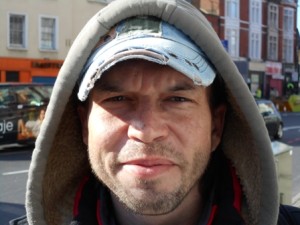 Majiec Cosman
Polish born Maciek arrived in the UK in April 2007; he came to the UK to find work and to change his life. For the first 5 years there was no problem, he says "sometimes I didn't have a job but that was ok, even when I wasn't working it was better than back home in Poland."
His problems began in late 2012 early 2013 when he became ill with ulcers and pancreas problems and then he lost his job because of that illness.
He soon became homeless and found himself sleeping on the streets, in cardboard boxes, occasionally spending a night here and a night there on sofas. Maciek mentioned that he had to lie to his GP or he wouldn't get the medication he needed, and being homeless also makes it difficult to manage that medication or the necessary diet to make sure the medication is working properly.
Maciek has a wealth of experience of the difficulties faced by Polish and other EU nationals when it comes to accessing even the most basic things in the UK.
Maciek is currently staying at the 999 Club nightshelter in Deptford which closes its doors on the 17th March, he says "I have no idea where I will end up when the doors close but I hope it will be sorted"
---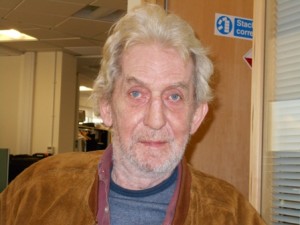 Peter  (64) only spent a short time on the streets, sleeping on London buses. I used to visit a day centre and it was the nurse there who put me in touch with L.A.C and from there I was found a placement at Graham House. The way I was assessed was awful they saw me drinking from a can and immediately assumed that my problem was alcohol. That was always the biggest issue I have faced, other people's attitudes.
I first became homeless because of a rogue landlord, he verbally and physically abused my girlfriend and the next day did the same to me, when I told the local authority this is why I was homeless they didn't want to know, and gave me advice on where to go, they may as well have just said 'piss off' we are not helping you.
It is like this, I was a homeless person who drinks, not a drinker who was homeless.  But I see this everywhere, I recently went to court with someone from the hostel, and the prosecution said that he was from Graham House, the hostel for drinkers and drug addicts, I thought it was a hostel for the homeless.
The reason I wanted to get involved in this event is because I want people to understand that we are all human after all and shouldn't be assessed on what we wear or where we live.