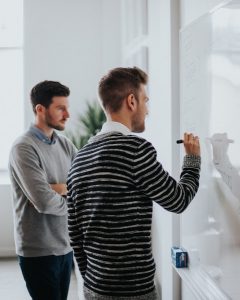 University College London, in association with The Faculty for Homeless and Inclusion Health, run an MSc module in Inclusion Health.
The course, offering 7 days of learning over 7 weeks, includes material on:
Inclusion health populations and their health needs
The social determinants of health
Effective interventions for inclusion health communities
Data collation and statistics for inclusion health services
Teaching staff include leading Inclusion Health experts Dr Chris Sargeant and Dr Caroline Shulman, and the course offers the chance to learn from people with lived experience of exclusion and ill health.
"This short course is an opportunity for researchers and people from across the health and social care sectors to formalise and extend their learning at a prestigious academic institution. We look forward to welcoming people at every stage of their career, and supporting the leading lights of inclusion health in the future."

Dr Sargeant
The course is available as an optional unit on UCL's Population Health MSc, but can also be taken as a standalone unit with transferable academic credits, or simply for CPD.
There are reduced rates for NHS staff, and a limited number of supported places for people with lived experience of homelessness and inclusion.
For more information, or to book your place visit: https://www.ucl.ac.uk/epidemiology-health-care/study/short-courses/homeless-and-inclusion-health
Image courtesy of Jonathan Velasquez at Unsplash.