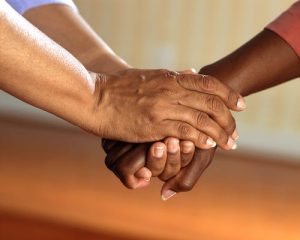 The Faculty for Homeless and Inclusion Health offers six free online training units for professionals with an interest in the health needs of people who are homeless, people who sell sex, Gypsies and travellers and vulnerable migrants.
Each module, comprising video lectures from the popular Homeless and Inclusion Health Symposium events, focuses on a different area of inclusion health, and is designed for a specific audience, with some overlaps.
Units can be accessed under the headings below. These units were made possible through sponsorship and support from Public Health England.
Module 1 – Health Inequalities
An introduction to the social determinants of health (SDOH) – the way that social and economic structures combine, overlap and ultimately influence a person's development and life course, causing inequity. This unit is relevant to everyone working in, or living with, inclusion health issues.
Click here to go to module 1
Module 2 – Health Commissioning for Excluded Groups
This unit focuses on the shift from risk-based to person-centred and preventative approaches and the effect this can have. This unit is designed for health service commissioners and policy-makers seeking guidance and practice-based evidence for service commissioning, but may be of interest to service providers exploring new models of working.
Click here to go to module 2
Module 3 – Housing Commissioning for Excluded Groups
Housing and homelessness impact on health. This unit explores the challenges and issues with existing housing provision, alternative approaches to commissioning housing services and the impact that new models of housing e.g. Housing First can have on health.  This module is designed for policy-makers, local authority housing officers, commissioners and voluntary sector organisations.
Click here to go to module 3
Module 4  – Homelessness and Health – an Introduction for Practitioners and Service Providers
A series of talks introducing key concepts in inclusion health issues around housing provision and legal aspects of housing and homelessness. This module is for practitioners and service providers, but contains concepts which may help commissioners and policy makers.
Click here to go to module 4
Module 5 – Mental Health, Substance Use & Homelessness
This module offers an overview of the impact and interrelationships between mental health, substance use and homelessness, as well as innovative interventions that can support people facing these problems. This unit will be of interest to practitioners and service providers, commissioners, campaigners and people with lived experience of exclusion.
Click here to go to module 5
Module 6 – Drug and Alcohol Use and Homelessness
A unit providing practical guidance on drug and alcohol use and homelessness, including community-based services. This unit is primarily for clinicians and service providers.
Click here to go to module 6