Legal Advice for homeless patients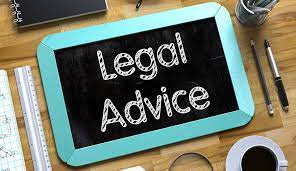 Since 2015 Pathway has been working alongside partners from legal advice organisations to provide advice to homeless patients. Initially aimed at patients being supported by Pathway teams in London hospitals, a new phase of work has been expanded to make support available to a wider group of homeless individuals, including in mental health and specialist outreach settings.
Through the project, each participating healthcare team has access to specialist legal advice on housing, immigration and/or welfare via telephone or email. Specialists are on hand to deal with enquiries posed on behalf of patients by Pathway or other teams.
Thanks to a new round of funding from Trust for London, our legal advice work is focused on the following activities:
Expanding legal advice in London's Pathway hospitals, homeless mental health teams and TB outreach services
Building a compelling evidence base to demonstrate positive outcomes for service users and to support opportunities for improved advocacy
Building professional knowledge, skills and capacity across health, mental health and legal advice networks
Pathway is delighted to be working with our legal advice partners on this project who bring their expertise on housing, immigration, social care and welfare law to support some of London's most vulnerable people. For 2020-2023, our partners are:
Our expanded provision means we are able to support more homeless health teams across London this time around. Participating teams are:
UCLH Pathway Team
Royal London Hospital Pathway Team
Kings College Hospital Pathway Team
SLAM Pathway Team
Find & Treat TB Outreach Service
FOCUS Homeless Mental Health Service
START Homeless Mental Health Service
We plan to share patient stories, reports and articles throughout the three year project – so keep checking back here for the latest publications. In the meantime, you can see the evaluation report from our original pilot project here, view the pilot project presentation here, and read patient case studies here.
"There is moral integrity in [continuing with] this project. Patients received help which would not have happened otherwise. We are able to reach the most vulnerable groups, help them and make them feel valued. Many have never felt this before. This project has the power to make real and positive change for patients."