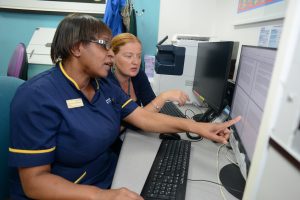 The role of nurses working in homeless hospital discharge
In 2018, funding was awarded by the Burdett Trust for Nursing under the 'Strengthening Nursing Leadership' banner to support nurses working in the developing field of homeless hospital discharge. 
The project ran over 15-months from January 2018 to March 2019. 
The project involved nurses working in both Pathway and non-Pathway teams nationally. Although the majority were primarily based in hospital in-patient settings, some nurses were also based solely in the community settings. 
The project enabled Pathway to define clearly what senior homeless hospital nurses contribute to homeless hospital discharge practice, and how they should be supported going forward.
It also enabled the collaborative production of many resources to support nurses in this role.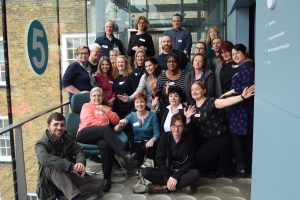 Project resources that can be downloaded here are:  
An 

in-depth project report

 which

 details all of the work undertaken on the project and

 includes 

a literature review on hospital discharge, and

 a summary of 

current recommended 

practice and local 

service 

innovations

, and analysis of challenges, and discussion around the recommendations

 
A 

service user feedback form

 

that can be used as a template in all services

 
A 

job plan

 which can be used for advanced level practice accreditation

 
We hope these resources will be useful to nurses and teams working in hospital discharge.  
If you would like to join our network of nurses working in homeless hospital discharge please contact: 
Samantha Dorney-Smith, Nursing Fellow, Pathway: Samantha.dorney-smith@nhs.net