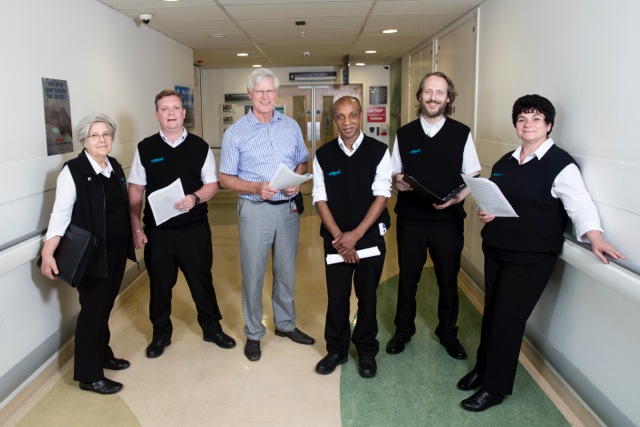 Pathway has been selected by the Health Foundation, an independent charity, to be part of an innovative programme to improve health and social care by using novel scaling approaches to widen use of successful health and social care interventions.
The Exploring Social Franchising and Licensing programme supports four organisations to replicate interventions that they have already tested and proven to work. The organisations will employ replication techniques, social franchising and licensing, that have not yet been used widely in the UK.
The initiative from Pathway improves healthcare for homeless hospital patients, by creating NHS teams to:
Support and advocate for patients who are homeless in hospital,
Help homeless patients to find accommodation and release NHS beds,
Support people dealing with financial issues
Access help to address personal problems that contribute to their homelessness
Help people reconnect with lost loved ones.
The approach has been proven to improve health and housing outcomes for patients and is currently used in 11 hospitals across England. Chief Executive Officer Alex Bax said:
"We are delighted to have won the chance to participate in this programme. It's a fantastic opportunity for us to explore, with the experts, whether we can spread our 'Pathway hospital team' model more rapidly, to benefit some of the most vulnerable and excluded patients the NHS supports."
The new programme will run for one year and each project will receive up to £145,000 to develop approaches that will enable the project to spread their successful health and care intervention to other sites across the UK in future. Sarah Henderson, Assistant Director at the Health Foundation said:
"We are very excited to support four outstanding project teams and organisations, selected because of their ambition, experience of spreading successful health and care interventions, and importantly, because we think their interventions have considerable potential to be replicated using social franchising or licensing techniques.

"Working together, as part of the Exploring Social Franchising and Licensing programme, we hope to increase understanding of whether social franchising and licensing can be used to support a more sustainable and systematic approach to replicating proven health and social care interventions and the conditions under which these methods are most useful. We hope that we can enable successful inventions to be used more widely to improve care for patients and service users."
Ends
Notes to editors
The media contact for this story is Sushma Sangyam:
sushma.sangyam@health.org.uk
020 7257 2092
About the Health Foundation
The Health Foundation is an independent charity committed to bringing about better health and health care for people in the UK.
www.health.org.uk
About Pathway
Pathway works to improve healthcare for people who are homeless. We've helped the NHS create 11 teams of doctors, nurses and social care professionals work across England, supporting 3500 patients every year. Pathway also develops models to facilitate improvements in patient care, carries out research in new and developing areas, provides training for healthcare professionals and supports specialist commissioning.
The charity hosts The Faculty for Homeless and Inclusion Health, a network of over 1000 professionals and people with lived experience of exclusion, including vulnerable migrants, people who are homeless, from gypsy and traveller communities, or who sell sex.
www.pathway.org.uk