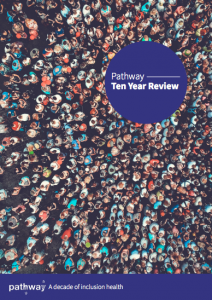 In 2020, Pathway marks a decade of  inclusion health action. Over the last ten years we have had an impact on health services and the NHS, helping services to bring real change to the lives of the most vulnerable and excluded people in the UK.
Pathway created the first homeless team in a hospital in 2009; and the charity was founded in 2010 with four simple aims:
Share learning
Create specialist step-down facilities
Build evidence for what works for homeless patients
Drive change
In an ideal world Pathway wouldn't exist – our healthcare system would rapidly pick up people in crisis, and our housing and welfare systems would prevent rather than create homelessness. We hope in our next ten years we will see inclusion health become a routine, core concern across the NHS and levels of homelessness and chronic exclusion begin to fall.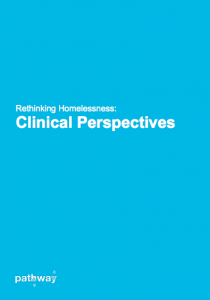 Rethinking Homelessness: Clinical Perspectives
To mark our tenth anniversary year we invited some leading practitioners in the inclusion health sector to share what they have learned, and their ideas about what needs to change. The result is this booklet, Rethinking Homelessness: Clinical Perspectives.
Commemorating Pathway's ten years: