Have you lived through homelessness, addiction, violence or abuse, sold sex or been involved in the criminal justice system? Or perhaps you are from a marginalised group, such as the gypsy and traveller community, or faced struggles after coming to the UK as a migrant or refugee. Most importantly, would you like the chance to take a free 6-week course at University College London (UCL)? 
The Faculty for Homeless and Inclusion Health has helped UCL to compile a 15-unit course on health and social exclusion, that can be taken by itself, as CPD, or as part of the UCL Population Health MSc. The course includes: 
The health consequences of exclusion and practical responses

 

Social theories of exclusion

 

Women and inclusion health

 

Quantitative and qualitative research methods

 

Structural and legal factors 

 

Service development and evaluation 

 
The course is open to medical professionals, social care practitioners, hostel and housing workers, researchers and commissioners, but UCL is offering two free places for 'Experts by Experience' (EbEs) – people like you, who have lived through social exclusion and have extra insights that have come from real life, not just books and study. 
You don't need to have previous qualifications, and you don't have to tell other students on the course about your experiences if you don't want to, but you will need to write a short statement explaining:  
why you should be given the 'Experts by Experience' rate

 

why you want to study the course, and 

 

how it will further your career.  

 
Please let us know if would like to apply, but cannot cover travel, food and stationery costs, and we'll do our best to help. 
Click here to visit the UCL website and find out more
Previous Learners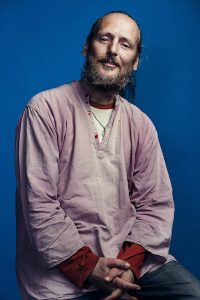 Stan took the course as part of his role leading EbE inclusion for Pathway. He said: 
"My education wasn't the best, I left school with no formal qualifications. Taking part in the course was both challenging and rewarding. I was able to study as an equal for most part, but I got additional in good study practice and how to focus. The teachers ranged from acclaimed academics to people with lived experience of homelessness and exclusion.  I'd recommend this course to anyone. If I can pass from a standing start then imagine what you can achieve."  
Bean took the course in 2018. He'd never studied at university level before. He passed and successfully applied for a new job as an outreach worker with an infectious diseases unit.  He said:  
"Doing this course had a direct impact on the type of work I do. It gave me the confidence to apply for a new job, which is a step up in my, admittedly late, career path. I would recommend it to everybody no matter what their job or interests." 
Click here to visit the UCL website and find out more