The World Doctors Orchestra and internationally renowned percussionist Dame Evelyn Glennie, will take to the stage on the 3rd and 4th October, 2021, in two benefit concerts for Pathway.
The World Doctors Orchestra, formed in 2008, is an ensemble of physicians from all over the world who meet three to four times a year to perform concerts raising money for medical charities.
They are delighted to be making their first appearance on a UK stage with Dame Evelyn Glennie, to raise money for Pathway. The orchestra will be performing a mix of British and American music with optimistic and often humorous aspects to the works.
The Malcom Arnold piece was chosen to celebrate the 100th anniversary of his birth, whilst Dreamachine is a piece premiered by Dame Evelyn herself. The Bax and Elgar pieces have been chosen to complete the concert, being truly British in their setting and style, as they introduce some homemade flavours to our international colleagues.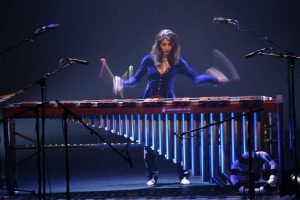 The concerts will fundraise and increase awareness of inclusion health, and highlight the work of Pathway in supporting and co-ordinating healthcare for marginalised and excluded groups.
This will be a very special occasion as all the players are physicians from around the world, and they get to showcase one of our most celebrated British musical artists. Plus the concert will feature three vacuum cleaners, a floor polisher and a rifle. Not your average concert!
Solo percussion: Dame Evelyn Glennie
Conductor: Stefan Willich
Programme:
Malcom Arnold – A Grand, Grand Festival Overture 08:08
Michael Daugherty – Dreamachine, for solo percussion and orchestra 34:26
Arnold Bax – Tintagel 14:40
Edward Elgar – Enigma Variations 35:00
Book tickets here: https://www.wdolondon2021.com/concerts