Change someone's life today
Pathway's work is supported by the generosity of partners, trusts and individuals.  Your gifts change lives. Setting up a regular gift helps the most, letting us plan our work with sick, homeless and dispossessed people.
Here are just a few of the things your donation could do. Please give a little, to change a lot:
£5 Socks in the city
Cotton socks help prevent frostbite and trenchfoot. It might sound basic, but Pathway teams give out hundreds of pairs every year.
£15 A get well soon present
Homeless patients don't have many visitors. Lying ill, alone, in a hospital bed is tough. Your gift of a card, magazine, book or chocolates will brighten someone's day no end.
£30 Dignity in Care Kit
Imagine going into hospital without slippers, a dressing gown, deodorant or shower gel, basic things you need. Homeless patients face this every day. Your Dignity in Care kit will help a homeless patient be more comfortable.
£50 Train an Expert
Experts by Experience were once homeless people, they bravely talk to about their most difficult experiences to help doctors learn what homeless patients need. Your gift of £30 a month will help support an Expert by Experience as they educate medical professionals and policy makers.
£80 Clean clothes for a fresh start
Homeless patients' clothes are often destroyed to halt cellulitis, necrosis, lice and infection. Nobody should leave hospital in a hospital gown. Help someone start afresh with a fresh outfit, from undies to boots and coat.
£1,250 Funding the future
Care Navigators are amazing formerly homeless people, who work with our patients in hospital. They're working towards a qualification in Health and Social Care that can change their life forever.  Can you fund one for a month?
Donate by mobile
Text PATH45 £5 to 70070
(or replace the £5 with the amount between 2 and 10 pounds you'd like to donate).
Messages are free, and we receive 100% of your donation.  The donation will be collected through your bill or credit.
Bank transfer
To send us money through your bank account (BACS) use the details below and include your name in the reference.
The Co-operative Bank
Sort Code: 08-92-99
Account No: 65404269
Please email details of your donation to info@pathway.org.uk so that we can make sure your gift has arrived safely, say thank you, and let you know how your donation is being spent.
Donate by post
Please make cheques payable to "The London Pathway" and post to the address below, including your name and address.
Finance and Administration Director
Pathway
4th Floor East
250 Euston Road
London
NW1 2PG
Where does your money go?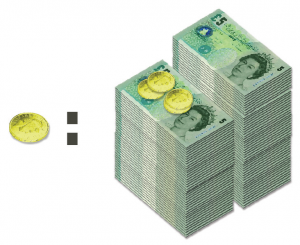 Pathway makes sure that your donations are as cost effective as possible. In 2014/15 for every £1 spent on fundraising £454 was spent on charitable work.
Your privacy
We will never share your details. If you like, we will tell you about our work two or three times a year by post or email, but just let us know if you would prefer not to hear from us.