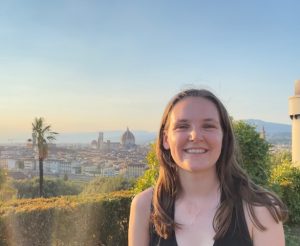 I started thinking about medicine as a career at 17 years-old, following a bicycle accident where I was taken into hospital. Before this, I had been set on a career in law and had hated sciences, dropping them as soon as I could after GCSEs. However, I was really touched by how compassionate the care I received in hospital was, and the idea of caring for people as a career really appealed to me. I undertook some work experience to find out more about medicine, and was struck by how continuous and empathetic primary care can be, shaping health outcomes, particularly amongst marginalised patients. Somehow, I found a course that would take me with no science background and went off to study medicine at the University of Manchester.
However, my experience of healthcare whilst studying medicine has proved very different to my expectations. I have studied medicine in an NHS that feels overburdened. My GP placement, instead of focusing on continuous care, felt like it was about seeing the largest number of patients in the shortest time possible. I have seen care from some amazing professionals, but structural pressures have seemed to limit their impact, and they have been forced to make decisions that do not provide the best care. I have also seen some care from professionals who seem burnt out and to have lost their ability to empathise with patients. This empathy apparently peaks in second year of medical school, so I am already on my way down.
"This sector is a real testament to the passion and determination of the people who work in the NHS…"
Towards the end of our medical training, we can undertake an elective placement in an area of our choice, which I decided to undertake in inclusion health. I have spent a month shadowing at a GP practice for people experiencing homelessness, and at Pathway, which focuses more on secondary care and structural changes to improve healthcare for this group. During this placement, I have been moved by the way the healthcare professionals in this field fiercely advocate for those in their care, making sure both their health and non-health related needs are recognised. This sector is a real testament to the passion and determination of the people who work in the NHS, and to what can be achieved if some of the pressures placed on mainstream practices, such as 10-minute GP appointments, are alleviated. It has been a privilege and truly inspiring to witness the hard work that goes into providing health equity for people experiencing homelessness.
In one year, I will be graduating, in what seems like a turbulent time for the NHS. I do have concerns about graduating. I'm worried that I will feel that, because of external pressures, my practice is not safe for patients, or that I won't have the time or the resources to provide the compassionate care that I received in hospital, and that drew me towards the NHS in the first place. I am also concerned that I will be part of a system that fails marginalised patients, and instead of providing long term, sustainable support, sends them back to the conditions that made them sick in the first place.
But I am, above all, grateful that I will be able to work in a National Health Service, with people who are so passionate and caring, and from whom I have so much to learn.