A Pathway project funded by the Burdett Trust for Nursing under their Type 2 Diabetes Prevention Programme recently got underway with the holding of its first workshop on 28 September 2023.
The programme is bringing together specialist diabetes nurses, practice nurses and district nurses with a special interest in diabetes, along with homeless and inclusion health nurses, to learn how to better support patients experiencing homelessness who live with type 2 diabetes.
It was inspired by the work of Specialist Diabetes Nurse and Queen's Nurse Lynne Wooff (pictured below left), who has done fantastic work with the Bolton Homeless and Vulnerable Adults Team to improve care in this area.
This week, Pathway Nursing Lead Samantha Dorney-Smith (pictured below right), will be visiting Lynne and the team to learn more. Sam said:
"People with diabetes who are homeless are at much higher risk of death and serious complications such as amputations, and they face numerous daily challenges including getting access to healthy food. Through this project we aim to gain a deeper understanding of the prevalence of different types of diabetes in people experiencing homelessness, the challenges of meeting their needs, and the successful approaches we can take towards their care."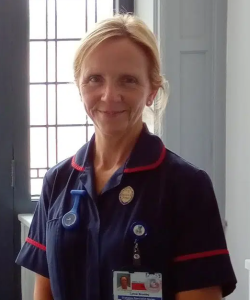 The first online workshop was a huge success, with topics covered including lack of access to care, difficulties with concordance monitoring and treatment, exposure to infection risks, inadequate footwear, difficulties with dental hygiene, mental health issues and concurrent smoking and addictions.
Next up, the project will be running a Nurses' Meeting in January 2024, plus a second online workshop later the same month focused on understanding solutions. These will be followed by a face-to-face event to share ideas to promote better practice with a view to informing national guidance, and a national survey will also be launched to try and gain the widest possible understanding of the challenges involved in caring for people experiencing homelessness with type 2 diabetes.
Further visits to areas of good practice will also take place, with current plans to visit Bournemouth, Plymouth, St Helens, Leeds and Edinburgh / Glasgow. On top of that, Queen's Nursing Institute guidance, a Fairhealth E-Learning module and a journal article are all planned.
The project is benefiting from the input of a range of experts including: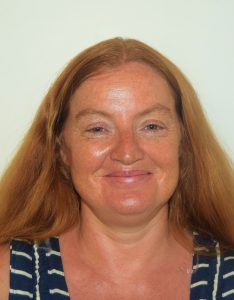 Dr Helen Partridge, Diabetes Consultant, Royal Bournemouth Hospital
Dr Daniela Oehring, Associate Professor in Optometry, University of Plymouth
Lynda Dexter, Advanced Podiatrist in Mental Health and Learning Disabilities, Leeds Community Healthcare
Hannah Style, Professional Development Lead Dietitian, East London Foundation Trust / Founder, Feast with Us
Anne McBrearty, Inclusion Health Nurse Consultant, Central London Community Healthcare
It is also being supported by Diabetes UK, the Queen's Nursing Institute, and the London Network of Nurses and Midwives. Expert by Experience involvement is being provided through Pathway and homeless lived experience charity Groundswell.
For further information about the project please feel free to contact Sam on Samantha.dorney-smith@nhs.net. If you are interested in undertaking a nurse-led QI project as part of the programme, this may still be possible, so please do reach out.