University College London Hospitals NHS Foundation Trust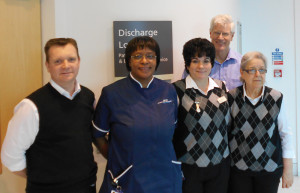 The Pathway team at UCLH began work in October 2009. This was the first Pathway team, set up following a detailed needs assessment. Initial funding came from short-term CCG grants, followed by Health Foundation funding. Pathway funds a care navigator supervisor, one full time care navigator and two apprentice care navigators. Care navigators are people with lived experience of homelessness who provide individual care and support for homeless patients. In 2017 the team supported over 500 admissions each year.
---
Bradford Bevan Pathway Team
Bevan Healthcare CIC is a social enterprise providing primary health care for the most vulnerable groups in society, including homeless people, asylum seekers and refugees in Bradford.
In November 2013 Pathway established the Bradford Bevan Pathway Team with 2 years funding from the DH Innovation, Excellence and Strategic Development Fund. The team consists of a full time nurse, a senior support worker and 3 GP sessions. Separate funding from the DH Hospital Discharge Fund has provided 14 step down beds in the Bradford Respite and Intermediate Care and Support Service (BRICSS), which has been an invaluable addition to the service.
---
The Royal London
The Royal London Pathway Team was launched in December 2011 the first site of the 2 centre randomised controlled trial of the Pathway approach, funded by the National Institute for Health Research. The trial ended in June 2013 and the service continued with short term funding from Barts Health and Pathway.
From September 2014 the service has been funded by Tower Hamlets CCG and provided by Health E1-Homeless Medical Centre, a specialist primary health care service for homeless people, managed by East London NHS Foundation Trust. Funding beyond March 2015 is subject to the commissioning cycle. The service currently has funding for 4 GP sessions, 2 full time nurses and a part time administrator. Barts Health currently fund a social worker post seconded into the team and the London Borough of Tower Hamlets Housing Department commission a "Routes to Roots" service from Providence Row (based at the Dellow Day Centre) comprised of 2 housing workers who can support the team with rough sleepers and insecurely housed people without a local connection to Tower Hamlets.
For homeless patients with a local connection to Tower Hamlets the team is supported by Tower Hamlets Floating Support (Look Ahead) and THSORT rough sleeper outreach (Thames Reach). The team deals with around 900 admissions of homeless patients a year. The results of the randomised controlled trial are yet to be published, but are expected to show an improvement in health outcomes for homeless patients receiving Pathway care.
---
Brighton and Sussex University Hospital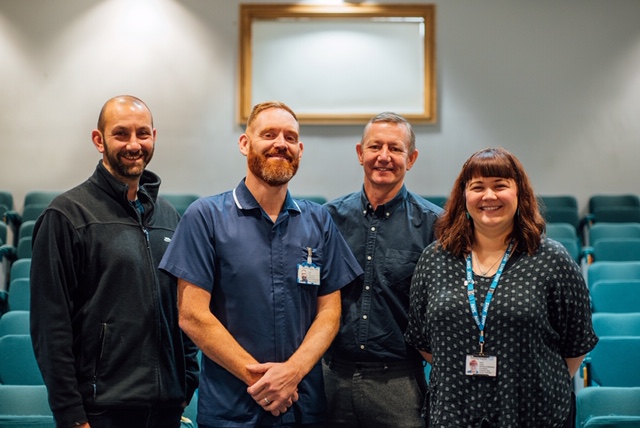 The Brighton Pathway Team was the second site of the 2 centre randomised controlled trial of the Pathway approach. The trial ran for 12 months from June 2012. Since then short term funding by the Hospital Trust has been taken over by the local CCG, and the service is in the commissioning cycle for funding beyond March 2015.
The service consists of 4 GP sessions and one full time nurse practitioner. The service has provided the impetus for other successful funding bids locally and is now supported by 3 'Pathway Plus' support workers who provide advocacy and support for homeless patients or those placed in temporary accommodation after they have been discharged. The team also works closely with a hospital to hostels discharge team, and a multidisciplinary hostels nursing team, funded by the CCG.
In the latest quarterly report Pathway/Pathway Plus helped 102 people at the hospital and working with Pathway Plus reduced A+E attendance from 195 to 68 comparing attendances for the 2 months before and 2 months after Pathway Plus engagement.
---
Kings Health Partners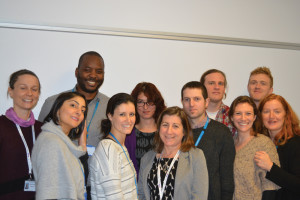 King's Health Partners is an academic health sciences centre which brings together 3 NHS Foundation Trusts with King's College London University.
The KHP Pathway team was planned and set up following a needs assessment funded by Guy's and St Thomas' Charity and carried out by Pathway in 2012. The service was launched in January 2014 with core funding from Lambeth and Southwark CCG's and benefiting from housing workers funded by the DH Hospital Discharge Fund. For the first year the team covered Guy's and St Thomas' and King's College hospitals, and has now been fully commissioned by the local CCGs including the housing workers. From February 2015 the service was extended to the Lambeth and Southwark sites of South London and Maudsley (SLAM) Mental Health Trust, funded by money provided by Guy's and St Thomas' SLAM Charities for a 3 year pilot. The project is later planned to extend across the whole of SLAM.
The clinical team consists of two GP's providing 11 sessions, two general nurses, one social worker, an occupational therapist, two mental health practitioners, 4.5 housing workers seconded from St Mungo's Broadway, the Passage and St Giles Trust, and Peer Advocate support provided by Groundswell. In 2014 the team received 1603 referrals from 1414 patients. 54.5% of patients were no fixed abode on referral, and 69.7% of these improved their housing status on referral. Analysis from the first 6 months showed a 24% reduction in bed days. There have been a number of significant successes in terms of complex case resolution.
---
Manchester
The Urban Village Medical Practice offers a comprehensive primary care service for 8,500 patients in the inner City, including 700 homeless patients.
They set up the mpath service in June 2013 with funding from Central CCG to improve patient experience and health outcomes for homeless people by working across primary and secondary health care boundaries. The service works with homeless people admitted to Manchester Royal Infirmary (MRI) and who frequently attended A&E. The service consists of one (whole time equivalent) GP, a nurse, a service manager, two case managers, and a housing worker.
During the first six months of Better Care funding the service worked with 216 of the 272 (79%) homeless people admitted to the MRI, achieving 43% fewer A&E attendances (down from 1089 to 618); 39% fewer non-elective admissions (down from 409 to 249); a 66% reduction in bed days (down from 3647 to 1211); and 39% fewer repeat admissions within 28 days (down from 409 to 248).
In 2016 the service audited the needs of homeless patients in the area, producing a comprehensive analysis with a series of recommendations for future services. The audit can be downloaded here.
---
Leeds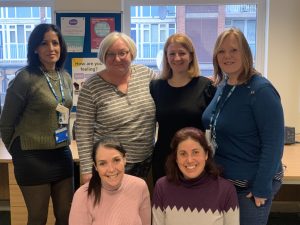 The Homeless and Health Inclusion Team in Leeds delivers a hospital in-reach service to visit those that are homeless or vulnerably housed, and an outreach service into the community to visit Gypsy and Traveller communities.  
The Team was launched in September 2013 and includes a clinical lead, a lead nurse and care navigators as well as GPs from the York Street practice who oversee sessions and hospital visits. The Team provides individual support to vulnerable homeless adults, offering medical and psycho-social support and timely, open discussions to help patients make their own decisions. 
Delivering a citywide service, the Team visits patients in Leeds' hospitals and at St George's Crypt, a homeless charity supporting people living on the streets into accommodation. They support and help facilitate good discharge planning and ongoing care. 
As part of its work, the Team also provides a Gypsy and Traveller outreach nursing service and visit Gypsy and Traveller sites and roadside encampments. With this, they provide support and facilitation to services that often struggle to engage with people who may not have a permanent address, and help those who may be transient to engage with health services.
The Bristol Homelessness Engagement Team is made up of staff from the NHS, Bristol City Council and St Mungo's. The team work at the British Royal Infirmary, run by University Hospitals Bristol Trust. Lead practitioner Lucy Harrison has been leading the team since it started operating in January 2017. Council social care practitioners assess homeless 'clients' to see what they need and how they can be helped when they are ready to leave hospital. And St Mungo's outreach workers then look to find suitable accommodation. This team was spearheaded by Dr Kate Rush, Associate Medical Director at the BNSSG CCG, which oversees the NHS in the Bristol area. Dr Rush formerly worked as a GP in inner city Bristol, mainly in substance misuse, and could see there was a need for homeless people to get timely help with all their needs after they presented in hospital.
---
Hull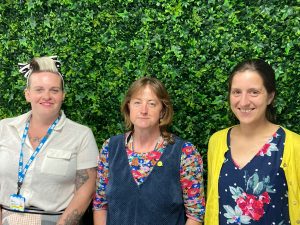 The Hull Pathway team launched in October 2019. It is made up of one full time nurse, two GPs covering two GP sessions per week, and two full time Health Support workers. The service benefits from the fact that the staff were already known to the patients and other professionals in the Hull homeless sector from prior work association.
The Hull Pathway team also has two other health support workers who currently work in the Covid Protect facility and in the community.
The size of this team is an extension of the original contract. Hull CCG extended the Pathway team hours to cover extra community support, with a contract variation to extend the remit of the team. Hull CCG have been keen to develop a Brighton (Pathway plus) model where support is extended out into the community.
Read the team's first year report here and case studies here and here.
---
Salford
Pathway and Salford Primary Care Together Inclusion GP Service launched a new Pathway model intervention service into Salford Royal NHS Foundation Trust in July 2021.
Working alongside local homelessness charity Salford Loaves and Fishes, the team will provide a vital service to vulnerable and homeless patients in Salford.
Read a team case study here.
---
St George's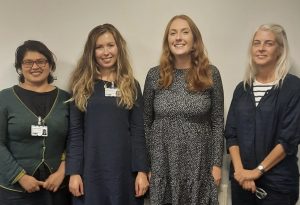 A new Pathway team at St George's Hospital in south west London launched in November 2021.
Advisory support in the community works alongside GPs and other clinicians in the hospital Emergency Department to help put a stop to the cycle of hospital readmission of vulnerable patients. The new team will help to resolve housing and care issues as well as treating injuries.
The team is made up of a GP, a specialist nurse, a care navigator and two housing advisors.
_____________________________________________________________________________
North West London
A new Pathway team went live at the beginning of December 2021 in North West London.
The new inclusion health team is collaboration with Imperial NHS Trust, Chelsea and Westminster Hospital, St Mungo's, Westminster Council, Central London Community Healthcare, Great Chapel Street Medical Centre, North East London CCG and North West London CCG.
This team has been fully co-designed, funded and developed in complete partnership and has GP, nurse, housing, and social work input.
_____________________________________________________________________________

Croydon
The Croydon Pathway team launched in early December 2021.
The specialist inclusion health team, includes nurses, mental health professionals, GPs and supporting teams from Croydon Council, working together with those at risk of homelessness to find somewhere safe to live and to support ongoing health needs. Care navigators are also part of the team, and will be able to support patients by providing clean clothes and essential items and offer signposting to additional advice services.
_______________________________________________________________________________

Homerton
The Homerton Inclusion Health Team launched in January 2022.
The team has been brought together in partnership with Homerton University Hospital, the City and Hackney Centre for Mental Health, NEL CCG, ELFT, Hackney Council and the Peabody Trust.
The team is made up of a GP, nurse, occupational therapist, social worker, peer link workers and a housing worker. The team work with specialist community support services and access step down accommodation.
The Homerton Inclusion Health team support and advocate for homeless patients, improve patient care, enable safe discharge and follow-up in the community. They also help to train hospital staff to identify homelessness, and host regular multi-disciplinary team meetings to ensure the ongoing progression of complex cases.
Referrals to the service are accepted from within the hospital, GPs, supported housing providers, local authorities or from people experiencing homelessness themselves.