Trustees
Leslie Morphy OBE – Chair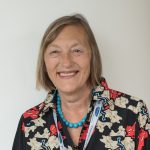 Leslie Morphy has had a long career, largely in the not for profit sector, including most recently as CEO of the national homeless charity, Crisis.
Prior to that, she was a Director of The Prince's Trust; Head of Research and Development at the Basic Skills Agency; and Director of a social enterprise, Broadcasting Support Services.
Leslie is currently the chair-elect of Oxford Brookes University Board of Governors; a non-executive director at housing association Home Group;  and a non-executive director of Surrey and Borders Partnership NHS Foundation Trust. She has degrees from the London School of Economics and Birkbeck College, University of London.
Sir Ian Kennedy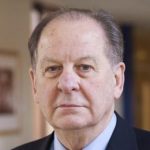 Professor Sir Ian Kennedy LLD is Emeritus Professor of Health Law, Ethics and Policy at the School of Public Policy, University College of London and Visiting Professor at the London School of Economics.  A lawyer, he has also lectured and written on the law and the ethics of healthcare.
He has been involved in public life for 25 years, earning a reputation for safeguarding the interests of members of the public in healthcare. He was Chairman of the Healthcare Commission, the public watchdog in health services provision, from its creation until 2009.
During his time at the Commission, Sir Ian worked to improve standards across the NHS through access to information and knowledge for patients, clinicians and managers. He is, perhaps, best known as the leader of the public enquiry into the deaths in children's heart surgery at the Bristol Royal Infirmary (1998–2001). This report contributed to the establishment of the Healthcare Commission in 2002.
He also chaired the Nuffield Council on Bioethics and is currently Chair of the UK Research Integrity Office, whose remit covers the proper conduct of research in universities and other research organisations.
In 2009 he became the first Chairman of the Independent Parliamentary Standards Authority.
Stephen Robertson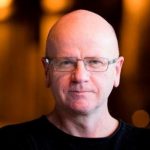 Stephen has been CEO at the Big Issue Foundation since July 2007 and Group Chief Executive of the Big Issue since February 2009. His previous role was Director of Commercial Operations at Shelter, where he had responsibility for a chain of 100 charity Stores, and mail-order business and a Training business primarily focusing on Housing professionals. The combined profits from the three activities were £1m in 2007.
All profits helped to fund the work of the parent charity. Stephen was a member of the Senior Management Team with cross organisational responsibility for the strategic management of Shelter; and worked there for 13 years. Stephen also helped found and ultimately chaired the professional body that represents the majority of Charity Retailers in the UK, 'The Association of Charity Shops'.
Stephen is a Trustee of TRAID, a charity committed to protecting the environment and reducing world poverty by recycling and campaigning at home, and is Chair of the Board of Trustees of Shoreditch Town Hall Trust.
Cathy James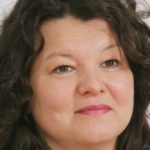 Cathy James, Senior Legal Consultant, and previously Chief Executive of the whistleblowing charity, Public Concern at Work (now named Protect), an independent charity that promotes accountability and responsible whistleblowing across all sectors.
Protect works with employers, employees, government, regulators, media and lawyers to appropriately address whistleblowing in the workplace. It was also closely involved in setting the scope and detail of the Public Interest Disclosure Act which protects responsible whistleblowing.
Cathy is an experienced solicitor. She previously held a senior legal role in the NHS, and was a partner in a large city law firm.
Dr Vanya Gant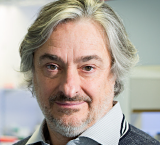 Dr Gant is Divisional Clinical Director for Infection at UCLH, and Honorary Senior Lecturer, Division of Infection & Immunity at University College London. He qualified at the Middlesex Hospital in 1980.
Dr Gant has over 20 years of clinical experience; with the first of these 10 years spent in general hospital medicine dealing with patients at the bedside. He took a three year gap from clinical work to extend his interests in Cellular Immunology, from which he obtained a PhD.
He returned to medicine via microbiology as the discipline most aligned to his academic interests in infection and immunity. Dr Gant spent five years at Guy's and St Thomas' Hospitals Trust as Senior Lecturer in Microbiology, developing a bedside clinical infection service for the Intensive Care and HIV inpatient units.
He serves on several Government appointed national committees, has an active research programme, and has contributed both papers and edited a book in the fields of artificial Neural Networks and flow cytometry. He has a particular interest in the relationships between infection, homelessness and exclusion. He became a Trustee of Pathway in 2013.
Lady Rhona Bradley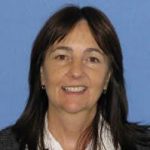 Lady Bradley is Chief Executive of ADS, and also a Non-Executive Director of Housing Association Home Group, and a Non-Executive Director of Central Manchester University Hospitals Foundation Trust. She was appointed a Deputy Lieutenant for Greater Manchester in 2010.
Lady Bradley has 25 years experience in the Criminal Justice System with the National Probation Service in Greater Manchester and Cheshire; and led the establishment of multi-agency youth offending services in Halton and Warrington Borough Councils.
Before joining ADS in July 2006, Lady Bradley worked for what is now the Care Quality Commission (CQC) as a Service Inspector, conducting statutory inspections of Youth Offending Teams and Local Authority Children's Services.
Lady Bradley has a Post-Graduate Diploma in Social Administration and an MA in Social Work from Nottingham University. She has held a number of roles within Social Services, including Director positions in Adult and Children's services.
Richard Guest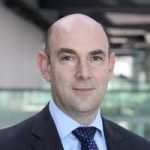 Richard is a Partner at professional services firm EY, where he leads the health practice. He has more than 20 years experience advising and supporting strategic decision making with NHS providers and commissioners; principally in the areas of governance, integration and financial improvement.
Prior to joining EY, Richard was a Director at the health sector regulator, Monitor. Before becoming involved in health, his early career was spent as a corporate financier at the Investment Bank Rothschild advising on strategy and transactions in the infrastructure and utilities sectors. Richard has a degree and PhD in Physics.
Professor Andrew Hayward
Professor Hayward is Director of the UCL Institute of Epidemiology and Health Care, and UCL Professor of Infectious Disease Epidemiology and Inclusion Health.  The Institute of Epidemiology and Health Care includes the Research Departments of Epidemiology and Public Health, Behavioural Science and Health, Primary Care and Population Health, and the Department of Applied Health Research.
Prior to this, he was head of the UCL Department of Infectious Disease Informatics at the UCL Institute of Health Informatics where he also led the UCL Centre for Public Health Data Science.
Professor Hayward qualified in Medicine at United Medical and Dental Schools London.  He undertook a senior house officer rotation in Public Health in Leicester before joining the Communicable Disease Surveillance Centre (now Centre for Infection at Public Health England) as a research registrar in the Respiratory Section.
Professor Hayward plays an active role in Policy and Guideline Development through membership of the Joint Committee on Vaccination and Immunisation Influenza Subgroup and of the New and Emerging Respiratory Threats Advisory Group.  He chaired the NICE national guideline development group for Tuberculosis in Underserved Groups and co-chaired the 2014-16 NICE group revising all national tuberculosis guidance.  He is a trustee member of the Research Advisory Board of the Groundswell Homeless Health Peer Advocacy charity.
Professor Steve Field CBE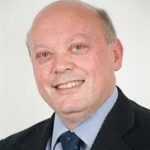 Professor Steve Field CBE is Chairman to The Royal Wolverhampton NHS Trust board of directors. Previous to this role, Professor Field was Chief Inspector of General Practice, Primary Medical Services and Integrated Care at the Care Quality Commission
Professor Field holds a number of roles at various organisations including Trustee at Nishkam Healthcare Trust and Non-Executive Director at University College London Partners Academic Health Science Partnership Board.
Following a career involved in leadership of health and social care at all levels, Professor Field brings extensive NHS Board level experience to Pathway, having held several positions in the NHS including: Deputy National Medical Director at NHS England, Regional Postgraduate Dean for NHS West Midlands and Chairman of the NHS Inclusion Health Board at the Department of Health. He also held the position of Chairman of The Royal College of GPs, and has been a faculty member at the Harvard Macy Institute of Harvard University in the USA.
Professor Field has been awarded a number of honorary degrees and also holds academic appointments at the University of Birmingham and the University of Warwick.