Pathway Fellows
The Pathway Fellows are a group of like-minded individuals who are either engaged in a formal funded inclusion health related research program, or who are developing inclusion health related interventions which have the potential to have a system-wide impact.
Pathway Fellows are formally linked to Pathway via a grant, or informally linked through specialist interest.
MENTAL HEALTH – Dr Phil Timms, Consultant Psychiatrist (retired), SLaM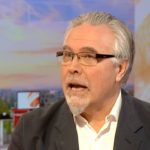 Dr Phil Timms is a retired community psychiatrist working with homeless people. He developed a training package for doctors based on the Maudsley "Compliance Therapy" intervention, and is chair of the editorial board for the Public Education Committee of the Royal College of Psychiatrists. Phil led the START team in South London for many years and is one of the UK's leading specialist homeless psychiatrists.
Phil is a volunteer, supporting the Faculty's mental health special interest group, and developing our links with the Royal College of Psychiatrists.
MENTAL HEALTH – John Conolly, Psychotherapist and Lead Practitioner, Westminster Homeless Health Service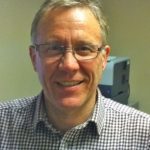 John Conolly has been a Lead Counsellor with the Westminster Homeless Health Counselling Service since 2009, where he developed a special interest in Personality Disorder. He is the founding chair of the 'Westminster Complex Personalities Network' and is a UKCP registered Psychoanalytic Psychotherapist and Lacanian Analyst.
John worked with Pathway to develop a short training module on 'trauma informed communications skills' for front-line non mental health professionals. The work was funded by a small grant from The Grocers' Company.
John's NHS Trust (CNWL) agreed to allow him time to work with Pathway to develop the module.  John has also been invited to develop further thinking for Camden and Islington CCGs about how to commission better homeless mental health support services.
CLINICAL RESEARCH – FRAILTY – Dr Rafi Rogans-Watson, Elderly Medicine Consultant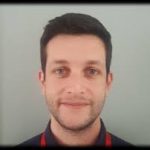 Dr Rafi Rogans-Watson is a Consultant in Elderly Medicine at Royal Sussex County Hospital. He recently took a sabbatical to research frailty and premature ageing in people who have experienced homelessness, conducting an in depth study in a hostel. His published research explored the benefits of standard frailty assessments for complex needs/homeless adults.
SENIOR CLINICAL RESEARCH – END OF LIFE CARE – Dr Caroline Shulman, End of Life Care Researcher
Dr Caroline Shulman was previously the Lead GP for the King's College Hospital Pathway team. Prior to working in the Pathway team, Caroline was a GP within a specialist homelessness practice, and was a Senior Lecturer at the London School of Hygiene and Tropical Medicine, addressing malaria and maternal health in Africa.
Caroline was the Principal Investigator, and project leader on Pathway's End of Life care project in partnership with Dr Megan Armstrong and Dr Briony Hudson.
Caroline's initial end of life care research was fully funded for three years, by the Oak Foundation. This work explored the challenges in current provision, and brought together people experiencing homelessness, experts by experience, hostel and day centre staff and healthcare providers to identify potential solutions. Research funding was then renewed for two further years to focus on Palliative Care Training.
CLINICAL RESEARCH – PALLIATIVE AND END OF LIFE CARE – Dr Briony Hudson, Senior Research Manager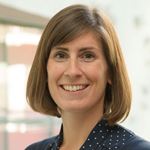 Dr Briony Hudson is Senior Research Manager at Marie Curie, Honorary Senior Research Fellow at UCL and Research Associate at Pathway.
Briony's research explores access to palliative care for people who are homeless. Previous work has included a large qualitative study and the development of training for multi-professional groups around supporting high quality care for people experiencing homelessness with advanced ill health. Alongside Dr Caroline Shulman, Briony is currently developing a programme of online learning aimed at multi-professional groups which is being piloted in three locations across the UK.
CLINICAL RESEARCH – EDUCATION – Dr Zana Khan, GP GSTT SLaM Pathway Team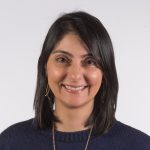 Dr Zana Khan is the Lead GP for GSTT and SLaM Hospital Pathway teams. She has worked with Pathway since 2014. Zana continues to work in homeless and mainstream General Practice in Hertfordshire, teaching at King's College and UCL Undergraduate Medical Schools, and as a GP appraiser in London and Hertfordshire.
Before joining the KHP Pathway Homeless Team, Zana worked as an inner-city GP in South East London both in practice and Urgent Care, was a Foundation Trainee Clinical Supervisor and as a Clinical Editor for the BMJ.
As a Clinical Fellow for Pathway, Zana is developing online learning and postgraduate education in Homeless and Inclusion Health with UCL. She was appointed an Honorary Senior Lecturer at UCL in October 2017 and at the same time reduced her clinical hours to focus on research, publications and education in the field of Homeless and Inclusion Health.  She lectures at conferences and teaches GPs, trainee GPs and junior doctors on Homeless and Inclusion Health as part of their running educational programmes. Zana has been awarded funding for a PhD, based in the new UCL CCIH on GP education in inclusion health. She is also a member of the Faculty Education Committee.
EDUCATION – Dr Chris Sargeant, Pathway Partnership Programme Clinical Lead, GP Brighton Pathway Team and ARCH
Dr Chris Sargeant is a GP with special interests in Primary Care substance misuse treatment, inclusion health and health education. He has been the GP lead for the Brighton and Sussex University Hospitals Pathway Team since it began 2012.
He was previously the Lead GP at Brighton Homeless Healthcare (formerly Morley Street Surgery), which he founded as the city's first primary care service for excluded patients.
Chris is a part-time Senior Lecturer at Brighton and Sussex Medical School Division of Medical Education where he teaches undergraduates and postgraduates on inclusion health issues. He also leads Pathway's education work, developing materials for professional development and Masters level courses.
Chris chairs the Faculty's Education Committee, leads on Faculty CPD training days in Brighton, and is the clinical lead for the Pathway Partnership Programme. He is also the academic clinical supervisor for UCL students undertaking their SSC with Pathway.
CLINICAL RESEARCH PUBLIC HEALTH – Serena Luchenski, academic Researcher and Consultant in Public Health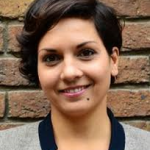 Serena Luchenski is a Clinical Research Fellow and Honorary Consultant Public Health at UCL. Her research interests applied public health research, working with people with experiences of extreme inequality such as homelessness, imprisonment, drug addiction and sex work.
An epidemiologist & Consultant in Public Health working with Prof Andrew Hayward, at the Farr Institute, UCL, Serena has been funded for three years by the NIHR Fellowship to do PhD on opportunistic public health interventions for homeless people in hospital. Her grant includes funded time allocated to support Pathway.
Serena also supports the MSc module at UCL, working with Sam Dorney-Smith on data standards questions. Shs also has a liaison role between Pathway and UCL's Collaborative Centre on Inclusion Health.
NURSING, EDUCATION, DATA and DIGITAL – Samantha Dorney-Smith, Senior Nurse, Specialist Practitioner and Nurse Prescriber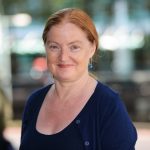 Sam Dorney-Smith is a Registered Nurse (Adult Branch), . She has over a decade of experience in inclusion health, working as a Nurse Practitioner, Practice Development Nurse and Team Leader.
In 2005 she undertook a pilot of the Community Matron model with homeless patients, before going on to deliver the Lambeth Homeless Intermediate Care Pilot Project in 2009.
Sam set up the Kings Health Partners Pathway Homeless Team, the largest team of its kind in the UK, working across 3 NHS Trusts.
Sam has been heavily involved in the London Network of Nurses and Midwives, chairing the group from 2006-2008. Sam has a postgraduate research diploma, has published several journal articles and sat on numerous homeless health related steering groups. She was previously seconded to the Department of Health to work on homelessness issues.
Sam's current key areas of work include pan London data sharing, homeless medical respite, service improvement, training and development.
ORAL HEALTH – Dr Janine Doughty, academic Dentist
Dr Janine Doughty is an academic Clinical Fellow in Special Care Dentistry at Eastman Dental Hospital. She has been fully research funded with a Doctoral Research Fellowship by the NIHR to develop a plan for outreach oral health for homeless people using dental trainees.  Janine graduated from the University of Bristol in 2010 and has pursued a varied career in general dental practice, hospital dentistry and special care dentistry.
Janine plays a vital role in the Crisis at Christmas Dental Service; and heads the Faculty for Homeless and Inclusion Health's Dental group, which included organising Pathway's first national Inclusion Health Dentistry conference in 2018.
CLINICAL RESEARCH – SEX WORKER HEALTH – Dr Lucy Potter, academic GP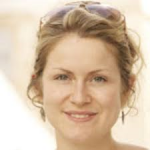 Dr Lucy Potter is an academic GP in Bristol supported by an NIHR in-practice fellowship. She runs an outreach clinic for street sex working women as part of the Homeless Health Service and has an academic background in domestic violence and health.
Lucy is conducting a national survey asking those who work with street sex workers for their insights on healthcare access and provision for this group and is facilitating a co-production project with street sex workers in Bristol to develop primary care services to better meet their needs.
CLINICAL RESEARCH – NEEDS ASSESSMENT – Dr Susan Rutherford, GP and Homeless Night Shelter Founder
Dr Susan Rutherford is a GP based in Leamington Spa. She will spend the next 12 months working leading on our Pathway needs assessment across Warwickshire.
Earlier in her training, Susan spent time with the Pathway team at UCLH. Whilst a trainee medic she set up and ran a charitable night shelter, the Leamington Winter Support (LWS) Night Shelter. Susan still volunteers at the shelter in her spare time.
CLINICAL RESEARCH- PHYSICAL HEALTH- Jo Dawes, Physiotherapist and Public Health Research Fellow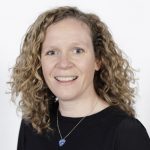 Jo Dawes is an NIHR School of Public Health research fellow based with the Centre for Inclusion Health at UCL. She initially trained as a physiotherapist in Scotland and worked for many years in NHS Homeless Health Services, Hunter Street, Glasgow.
Prior to taking up her public health fellowship, Jo worked at St George's, University of London as a lecturer in physiotherapy. Throughout her career, Jo has maintained an interest in homelessness and excluded populations, with her research focusing on the physical health needs of people experiencing homelessness and their access to services such as physiotherapy. She is also interested in the role of physical activity for health gain amongst marginalised communities. Jo contributes to the work of the homelessness charity Crisis, having developed a physiotherapy service, which runs during 'Crisis at Christmas'.
CLINICAL RESEARCH – Primary Care – Dr Aaminah Verity GP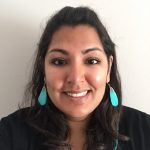 Dr Aaminah Verity is a GP based in Lewisham. She has undertaken a pilot study exploring the impact of changes to general practice secondary to COVID-19 on vulnerable groups. She is working on further research and developing tools to inform practical changes to help GP practices mitigate impacts of this new model of care.
She has spent time working with the charity Doctors of the World both in the UK and abroad, providing healthcare to refugees and developing tools to help improve access to GP surgeries for vulnerable populations.
CLINICAL RESEARCH – LIVER DISEASE – Dr Ryan Buchanan
Dr Ryan Buchanan is a senior registrar in Hepatology and Gastroenterology, in Southampton. He is an NIHR funded Academic Clinical Lecturer in Hepatology at the University of Southampton. His main clinical and academic interest is the development and delivery of effective care for deprived and marginalised populations. This interest builds on his PhD work investigating the transmission of Hepatitis C between people who inject drugs and the evaluation of services to manage Hepatitis C in this population
Ryan is developing his research into alcohol related liver disease in people experiencing homelessness; and is working towards applying what he has previously leant about social networks develop and effectively target a social network facilitated pathway. His research aim is to improve care for people who are homeless at risk or living with alcohol related liver disease; and will explore existing barriers to care and how a social network based intervention may work.
CLINICAL RESEARCH – COMMISSIONING – Dr Lucy Chiddick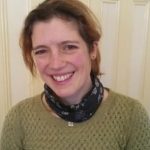 Dr Lucy Chiddick's Fellowship focus is on improving the commissioning of inclusion health services. She is a Clinical Lead for Vulnerable Groups at Hull CCG, and is part of Hull's Homeless Task Force – set up at the start of the Covid 19 pandemic to support and oversee the Health response to the emergency. She has also been asked to take on this Inclusion Health role across the whole of Humber as part of the ICS.
Lucy also works at Leeds CCG as Clinical Lead for Health Inequalities – her role includes vulnerable groups and inclusion health commissioning. She sits on the CCG strategic group for Health Inequalities where they have developed a CCG strategy which underpins commissioning intent and decisions with a targeted response to vulnerable and inclusion health groups. She also sits on the RCGP Standing group for Health Inequalities.
Lucy is currently a GP in Inclusion Health and Substance Misuse at Bevan Healthcare, working in Leeds and Hull. She has a Master's in Public Health, which focussed on homelessness and mental health; and she is a Committee Member for the NICE Rough Sleepers Guideline development committee (role – commissioning).
Lucy has worked with vulnerable groups and in the field of inclusion and addiction health for around 20 years. In 2004 she co-founded a charity working with street sex workers (Joanna Project Leeds) and later worked with a similar project in Hull (The Lighthouse Project) commissioning research funded by Lankelly Chase.
ORAL HEALTH – Dr Sarah Kaddour, academic Dentist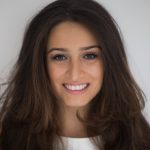 Dr Sarah Kaddour is a speciality registrar in Dental Public Health at Public Health England, London. Since graduating in 2010 from The University of Sheffield she has worked in both in primary and secondary care within both General Dental Practice and Oral surgery as well as holding a research post in Oral Medicine.
Sarah has worked across the London Deanery and supported several regional and national projects around carers and vulnerable groups and completed a Masters in Dental Public Health prior to her specialty training. Sarah has worked in a clinical capacity with the Crisis at Christmas Dental service and is now involved in piloting new charitable ventures lead by the DenTech charity.
Sarah has a special interest in Homeless Health. She is currently the chair of London's Homeless Oral Health Steering group and is part of a wider team in exploring access to NHS dental and oral health promotion services. Sarah has also been involved in the public health COVID-19 response for the homeless, including working at the London Coronavirus Response Cell, COVID-19 vaccination and flu vaccination programmes.
GENERAL PRACTICE – Dr Tim Robson OBE, Clinical Lead, Pathway GP (retired)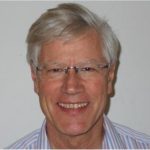 Dr Tim Robson was previously Clinical Lead of the UCLH Pathway Team for nine years.
Before working with Pathway, Tim, founded a specialist general practice for homeless patients in Watford in 2003 . He was also a founding trustee of Watford New Hope Trust, which provides support and accommodation for 50 people a night, through intervention services, an active street outreach and drop-in service, as well as recovery services. Tim remains a trustee on the board of New Hope.
In 2014 Tim became the chairman of the Tower Hamlets Mission, which runs a 12-Step rehab programme for 27 residents in Whitechapel. He is currently working on a project mapping ten years of UCLH inclusion health data.
Clinical Research – Dementia and Cognitive Impairment – Dr Penny Rapaport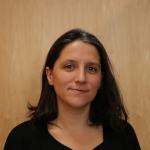 Dr Penny Rapaport is a clinical psychologist and NIHR Advanced Fellow in the Division of Psychiatry at University College London. She has worked for many years in NHS services for older people with complex physical and mental health needs.  Her research interests include the development, testing and implementation of scalable and sustainable psychosocial dementia care and support interventions, accessible to vulnerable and socially excluded populations.
Penny has been awarded a five-year advanced postdoctoral fellowship, funded by the NIHR. Her research aims to identify and test ways to support older people with memory problems in hostel accommodation, facilitating their transition to suitable and settled homes. This will involve in depth ethnographic research exploring the lived experience of older people experiencing memory problems and homelessness, coproduction of a care and support-based intervention, and initial feasibility testing of this intervention within hostel settings.
EDUCATION

– Dr Gem Ashwell, Clinical Lecturer in Medical Education and Inclusion Health GP, Bevan Healthcare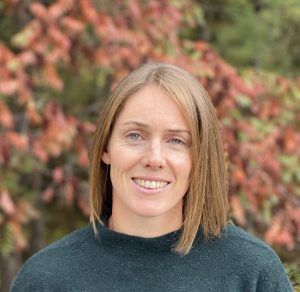 Dr Gem Ashwell has been working as a GP in inclusion health at Bevan Healthcare in Bradford since 2015. During that time, she has been Bevan's education lead, establishing Bevan as a GP training practice, and developing the Street Medic Society, which involves medical students in homeless outreach work. Gem has also been the clinical lead for the Street Health Team and for BRICSS, the intermediate care facility for people experiencing homelessness in Bradford. 
Gem is a Clinical Lecturer in Medical Education at the University of Leeds where she runs the Population Health module and is undertaking a PhD. Her research explores the development of empathy, compassion, and social responsibility in the undergraduate education of health care professionals, with a focus on inclusion health and digital education.  
She is a member of the RCGP Health Inequalities Standing Group and a Trustee of the charity Fairhealth.  
CLINICAL RESEARCH – Clinical Psychology

–

Aliénor (Lili)

Lemieux-Cumberlege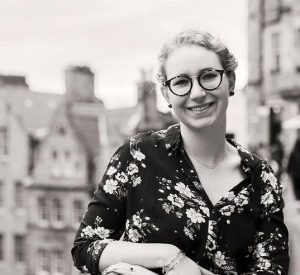 Aliénor (Lili) Lemieux-Cumberlege (she/they) is a Clinical Psychologist working across two Community Mental Health Teams in Edinburgh. In addition to completing a specialist Addiction Psychology placement during clinical training, Lili also previously worked in frontline homelessness services and recovery services in Canada and Scotland. 
Lili's DClinPsych thesis involved two strands of work: 1) a systematic review of the implementation of Psychologically Informed Environments with staff in homelessness services, and 2) an empirical study on organisational and individual factors that may predict PTSD, secondary traumatic stress, and burnout in frontline workers. 
Lili's current research focuses on interventions to support staff well-being and psychological thinking, including reflective practice and team formulation. They also have a strong interest in Compassion Focused Therapy approaches to working with multiple exclusion and complex trauma, the factors affecting 'drug of choice', and LGBTQIA+ mental health.